After going to Catalina Island I spent a night in Santa Monica.  I had never been there before and thought it was so pretty! The sand was so pure and the waves were so big!  I went on the famous Santa Monica pier and just check out touristy things.  It was a little chilly when I was there as it was only May but it was still pretty.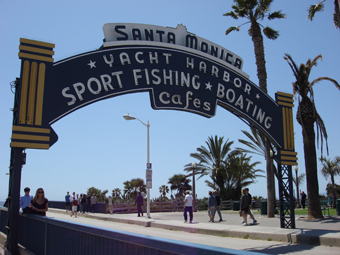 I just love how California looks, the beaches, the pretty palm trees, the sun.  I could see myself living there one day.  I took so many pictures of the beach and palm trees.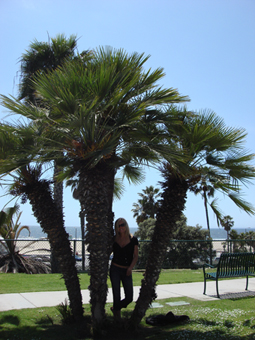 After Santa Monica before driving back to North California we stopped in Hollywood so I could see all of that.  I walked down Hollywood Walk of Fame and saw all that fun stuff.  Then we drove to find the Hollywood sign.  You can't actually go up to the sign.  We google mapped it and went up all these windy roads and got pretty close to it.  It was funny the whole way up there were signs saying "No access to Hollywood sign".  So if you are ever trying to find the Hollywood sign, don't listen to the signs.  You can trust Google this time, it is not wrong!