It was my birthday not too long ago and my boyfriend took me down to the Monterey area to celebrate. I've always wanted to check out the area and was ecstatic!
I wanted to share some of my pictures with you from my trip. My family always enjoys seeing my travels so I decided to post it on my blog.
We stayed at this cute old hotel that was built in 1904. It was called the 'Monterey Hotel'. I liked the hotel as it was unique. I prefer staying at these types of hotels then say a Holiday Inn cause it's a different experience every time. Hotel Monterey is not a place for everyone, it's no 5 star hotel.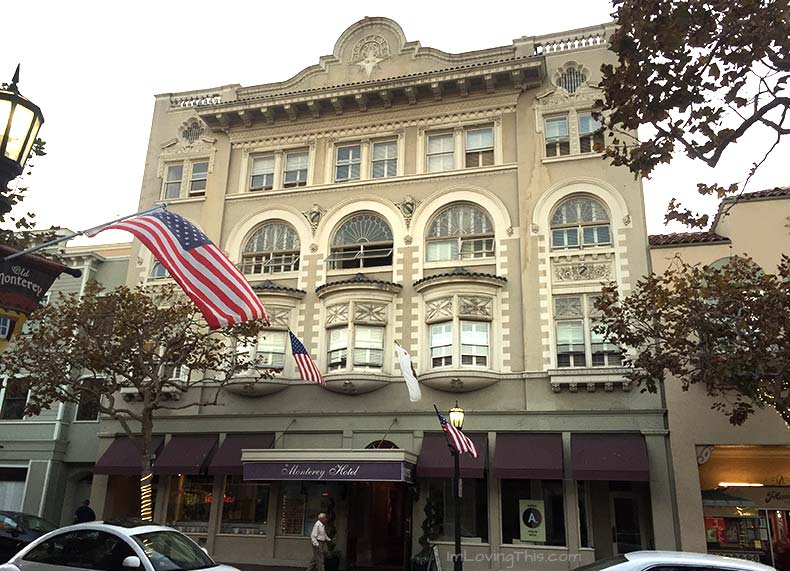 It's very old inside and does not have A/C. It was an exceptionally hot weekend in Monterey so A/C would have been nice but we opened all the antique windows and the room cooled down fine. It was fairly loud in our room, mostly from drunk people outside. The hotel actually put ear plugs on your night stand with a little note explaining why they put them there (see picture below).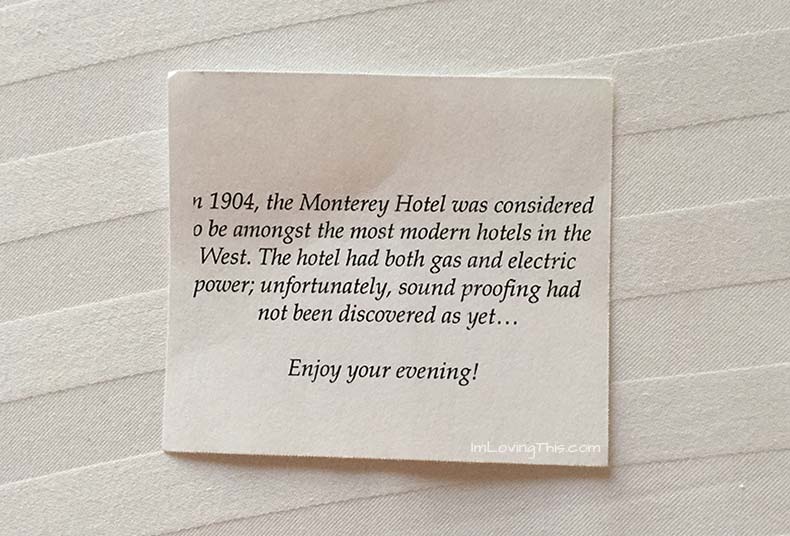 I enjoyed my stay at Hotel Monterey and had no complaints. They also had a continental breakfast which was just like any other standard continental breakfast.
After we checked in to the hotel we went to find something to eat. It was getting kind of late and we were starving so we just picked a place on the Wharf to eat. We almost ate at Nino's Wharfside Restaurant even though we heard some other lady saying how awful it was and to stay away. We were standing at the hostess desk waiting to be seated for a few minutes and no one really acknowledged us. While waiting we saw the staff bring a few full plates of food back to the kitchen that were obviously messed up. A few people started walking in and were waiting behind us. A hostess finally appeared and ended up asking the people behind us how many people they have and seated them. I got annoyed and just walked out and went across the Wharf to Abalonetti Seafood Restaurant instead. I'm glad we left cause I really enjoyed my dinner at Abalonetti.
After dinner we just walked around for an hour or two in the dark and checked out the city. I was surprised by the amount of homeless people in the city, we saw quite a few. I wonder why they decided to live there? It's not the warmest spot in California. Although, I love the city of Monterey and could see myself living there. Or anywhere along that coast line.
The next day we got into the truck and set out onto the '17 mile drive' from Monterey to Carmel. It was such a beautiful drive with so many gorgeous, sandy beaches. I wanted to stop at all them. Seriously.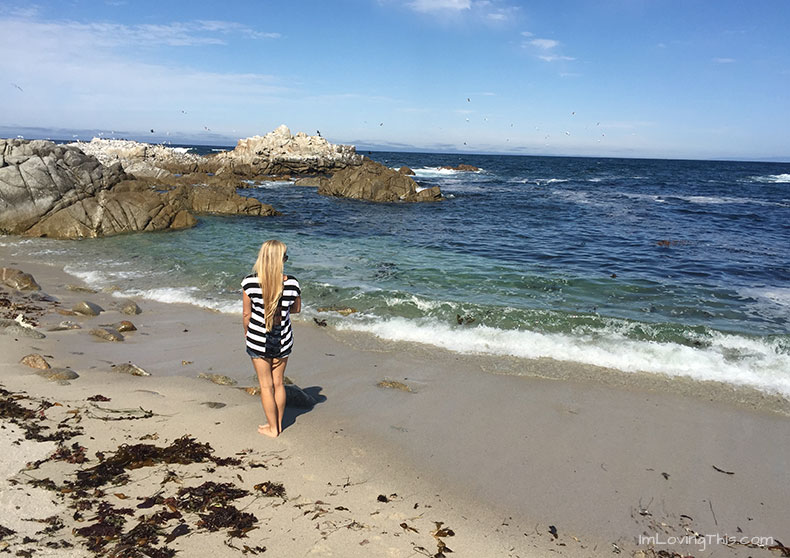 We saw mansion after mansion along the 17 mile drive. I always wonder what people with tons of money do for a living?
We stopped at Point Lobos State Natural Reserve for a few hours. You have to pay $10 to get in for the day. We weren't all that impressed with this park. It was pretty and all but I guess we were expecting more. We didn't go through it all, we did about half of the coast line and decided to leave so we could see more stuff elsewhere. I did find a stunning beach with no one on it called Gibson Beach. The picture below doesn't even capture the real beauty of this spot.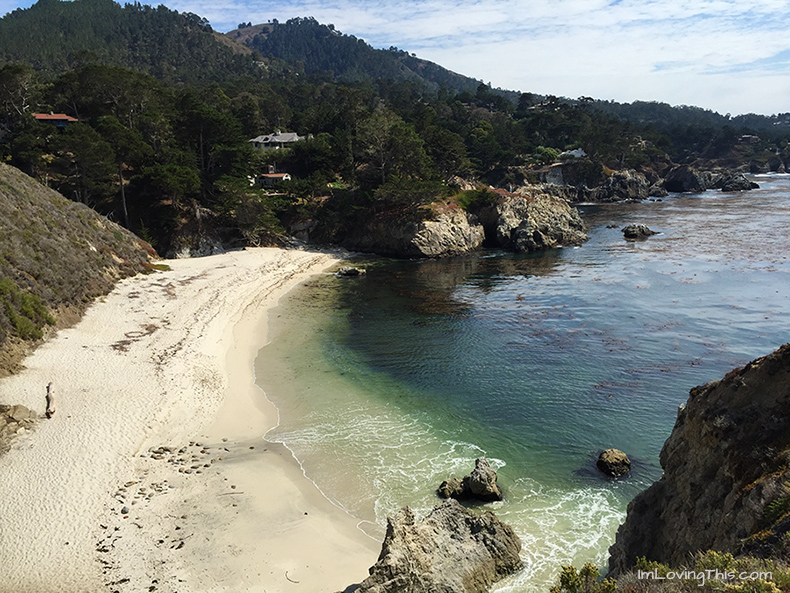 After that I wanted to check out even more beaches, yes I know I'm obsessed. We decided to start heading towards Santa Cruz and on the way we stopped at Fort Ord Sand Dunes State Park. It was a few minute walk down to the beach in between some sand dunes. The beach was so peaceful. It was almost like we were on our own private beach that went on for miles.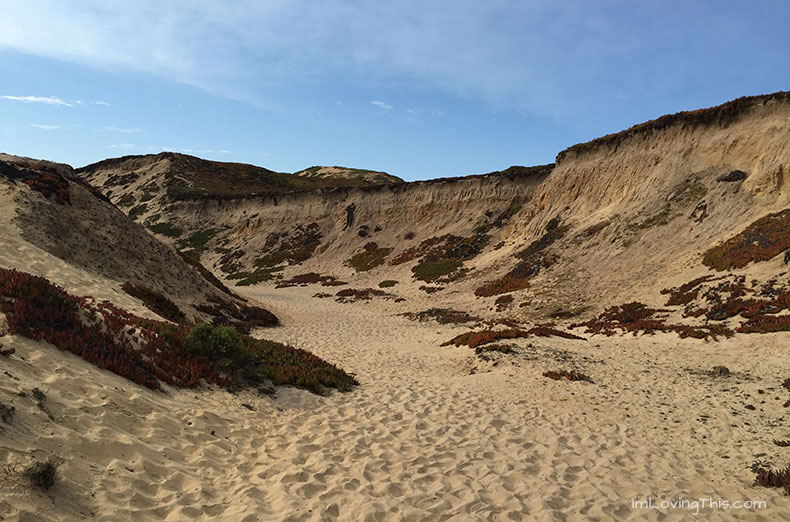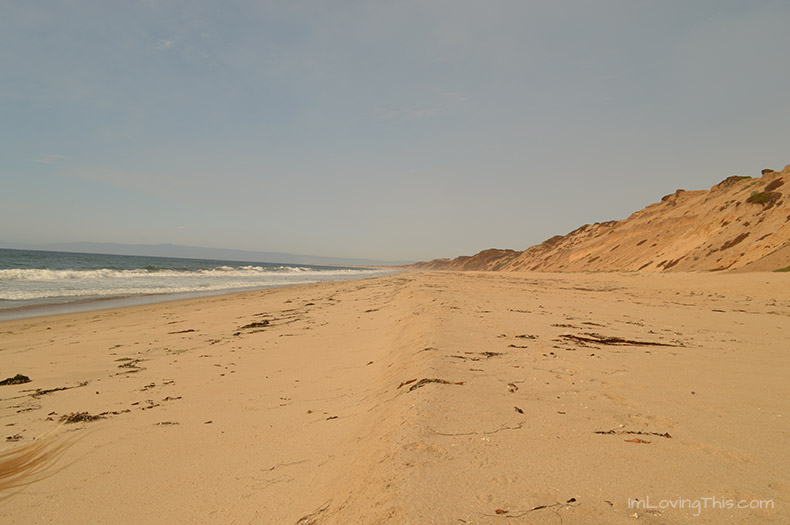 While sitting on the beach I wanted to try the 'Bean Boozled Challenge' with my boyfriend. He wasn't too thrilled about it, but I saw the box at a candy store the previous night and had to buy it. We didn't get the big pack of jelly beans that had the spinner cause that would be way too many nasty ones to eat. We picked up the smaller box and took two of the same colour out and tried them at the same time. We pretty much had all the disgusting flavours in our box. We probably only had 5 good ones in total. It was horrible!
The Fort Ord Sand Dunes are on an old Army base, Fort Ord. We decided to check out some of the old abandon buildings across the road. The place kind of freaked me out.
I was quite bothered by the fact that people used the area as a Airsoft field. There were little pellets everywhere, the ground was covered in it. You can see them in my picture below. Plus they had spray painted stuff and they left their trash laying around. I did some research and found out that typically Airsoft pellets are biodegradable, so maybe they played there recently? Either way, I think they should clean up after themselves.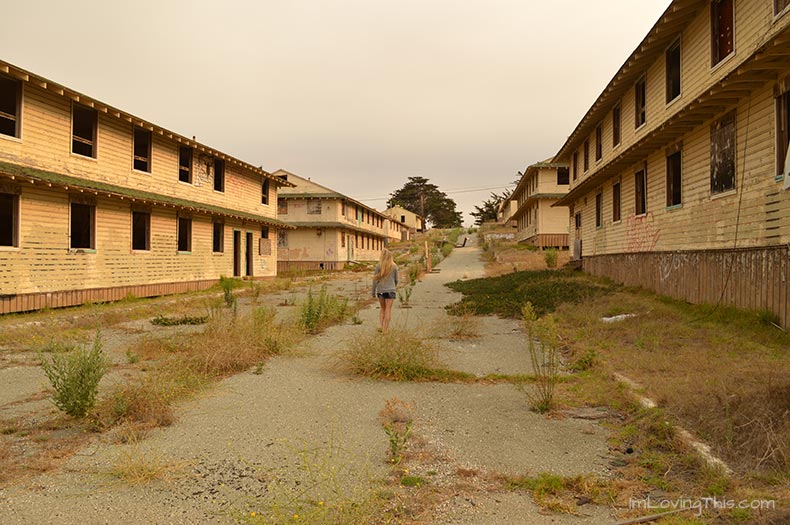 Next stop: Santa Cruz.
We decided to head on to Santa Cruz to be tourists and grab dinner. When we got there around dinner time everything on the Santa Cruz Boardwalk was closed. Apparently everything shut down after Labour Day and things were only open on Saturday and Sunday. That was a little disappointing, weird that they wouldn't be open on a Friday. Probably wouldn't have went on any of the rides though except the Sky Glider. We ended up just grabbing a burger at a small place on the Santa Cruz Boardwalk then headed back north.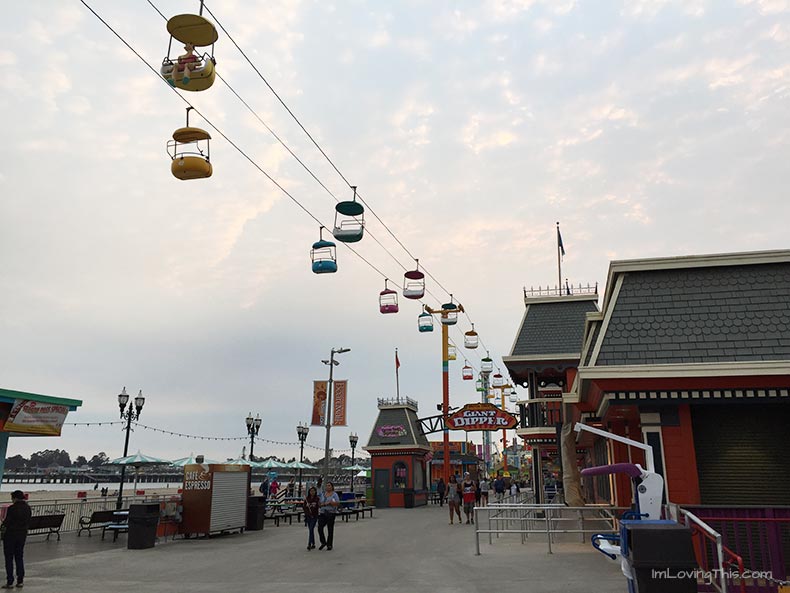 The drive was so much faster on the way home as it was late and there was none of that 'California traffic'. I had a fabulous trip and can't wait to go back! I really want to go check out Big Sur. We didn't have enough time to go to it, but we will be making a trip there one of these days. I want to spend at least an entire day there exploring.
If you enjoy this blog post then make sure to follow me on Instagram, I post lots of my travel pictures on there, and sometimes pictures of my pets. 🙂 
(Visited 258 times, 1 visits today)