Last week I went on spur of the moment trip San Francisco area to visit my boyfriend.  While there he decided to take me on a flight with his friend to Half Moon Bay.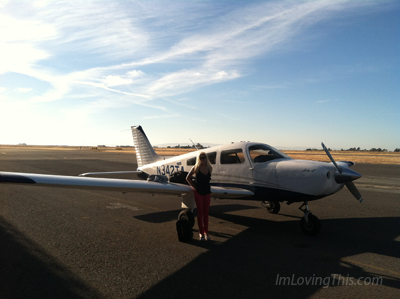 I am not the biggest fan of flying, to tell you the truth it scares the bejesus out of me.  We took off from Rio Vista in California to go to Half Moon Bay for dinner.  We flew in a fairly new Piper Archer III. It has 4 seats in it.  The plane was really nice inside, made me feel safe.
We took off around 5:30 from Rio Vista, California to head to Half Moon Bay.  We flew towards the ocean to fly down the coast.  It freaked me out a little bit flying over the big ocean, but the view was so beautiful.  We flew over Point Reyes and flew low to see the lighthouse there.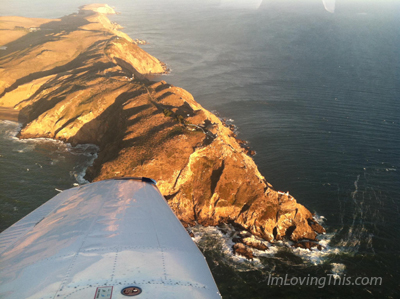 The San Fransisco area is so breathtaking.  I was snapping picture after picture of the coast and the big city.  After all our sightseeing we landed at Half Moon Bay Airport and walked over to a little restaurant for dinner.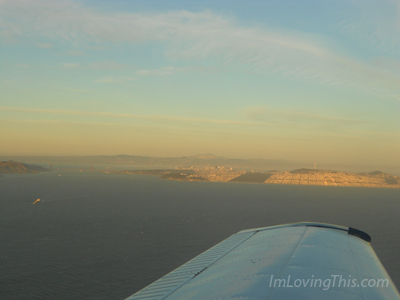 While we were eating the sun was going down and it started to get dark.  We finished up eating and walked back to the airport to fly back to Rio Vista.  It was pitch black by now and we got ready to take off.  We flew up over the ocean and all you could see was a ton of lights coming from San Francisco. 
We decided we would fly over the major airports to get home and that freaked me out quite a bit.  There were planes coming from every direction, or so I thought. My boyfriend assured me we were safe but it was a busy area, and remember, I am scared of flying.  The sky was glowing from all of San Francisco's city lights.  I could see every bridge lit up.  It was beautiful! 
After about 45 minutes of flight we landed.  It was my first time flying at night, in a small plane and it was a little nerve racking as I could see other planes flying a lot easier. 
The whole experience was fun! I know I was a little scared at times, but we were perfectly safe and it was just my crazy nerves.  I thought it was an absolutely stunning flight and would like to do it again!  I probably took way too many pictures, but how many times do you get to go on a private flight to dinner in the San Francisco Bay area?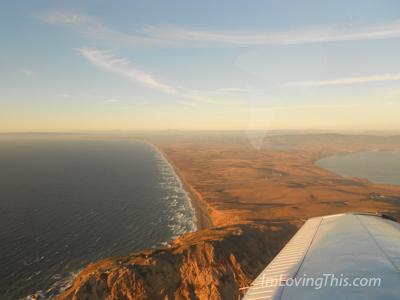 (Visited 115 times, 1 visits today)