Shelter Cove is a small town located on the Lost Coast of California. Less than 700 people live there and it's not easy to get to. Because of the steep terrain in the area the highway builders decided it would be too difficult to build the coastal highway along the Lost Coast. Because of this, Shelter Cove is less traveled and the only way to get there is via boat, small mountain road or by plane.
If you don't already know, my boyfriend is a pilot and had been talking about flying into Shelter Cove for a few months. I am not the biggest fan of flying so wasn't sure if I was up for the trip. I typically only fly in perfect weather and I don't like to go over mountains or water, even though he flies a seaplane… haha
Anyways, Shelter Cove looks absolutely gorgeous in photos and I couldn't pass up the chance to fly there so I decided to give it a go.
The flight was estimated to take about an hour and 45 minutes there and we'd be passing through some clouds. I was a little nervous flying through clouds as I never do. We flew above the clouds for awhile and then when we got close to Shelter Cove we came down out of them and could see the beautiful coast line of California.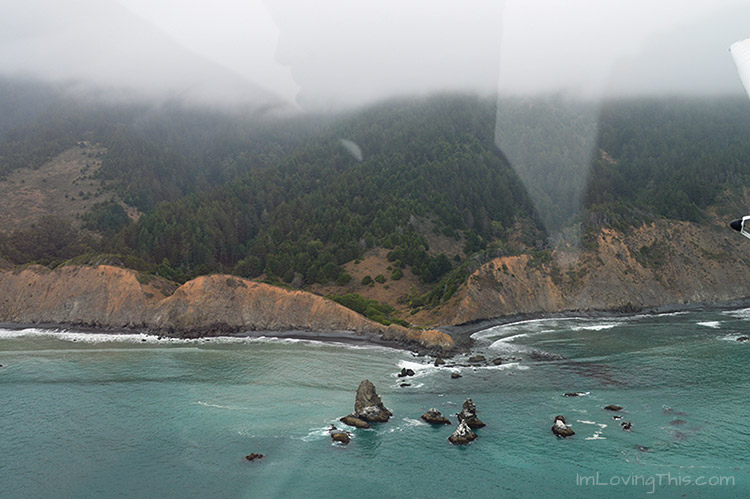 It was stunning, the untouched beaches and coves all along the Lost Coast are amazing.
The flight was pleasant the whole way, I distracted myself from any fears by taking pictures. We finally arrived at Shelter Cove and landed at the airport. There were people playing golf along side the runway, which we found very amusing.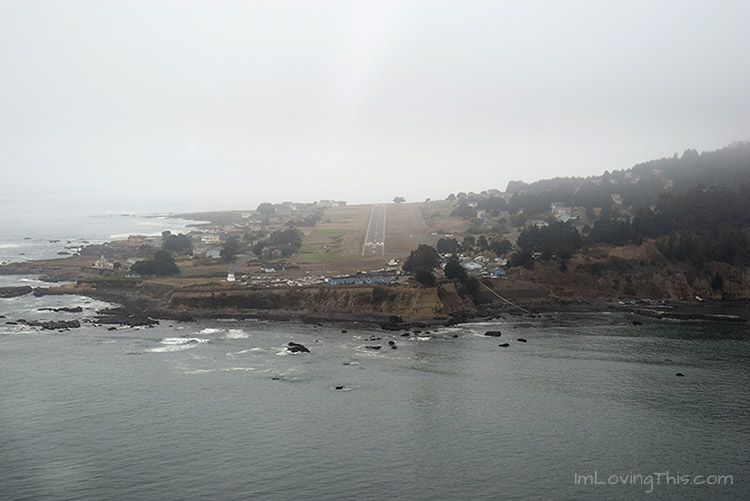 It was quite cooler there than where we flew from, it was about 65 degrees and overcast. We tied down the airplane and decided to go grab some food.
We weren't sure where to eat as we didn't really research ahead of time but ran into some locals who recommended the fish and chip place near the end of the runway.
We walked over there and ordered some fish and chips from this all-in-one store. It was like a convenience store with tourist gifts and fish and chips. I had the chicken strips as I don't like fish. I wasn't too impressed with them but ate them anyways as I was hungry.
After that we walked around Shelter Cove a bit to check out the area. It was pretty quiet there, just a few people walking around. I really liked the town, I come from a small town so it was comforting to me.
We then wanted to go check out the Lost Coast Trail so we went on a hike to find the trail head. It was quite the walk from the airport, and I was tired by the time we got to the trail head. It was starting to get late so we just decided we'd check out Black Sand Beach near the beginning and walk around a bit.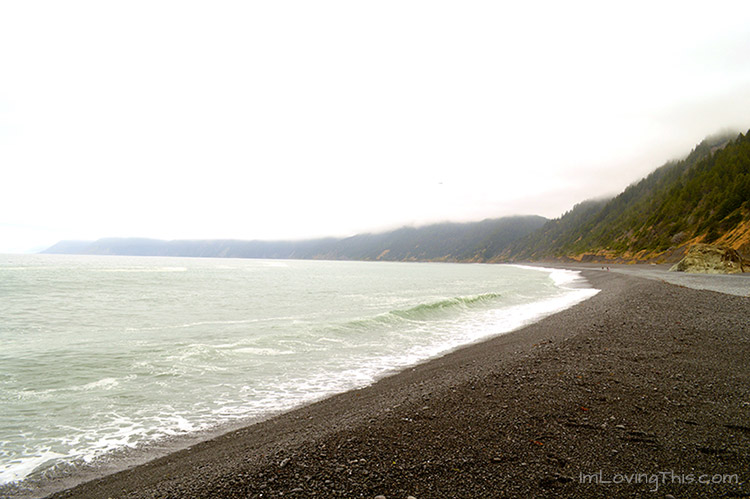 Black Sands Beach was really neat, there wasn't really any sand, it was all black rocks. The waves were crashing and it was breathtaking. When the waves would come into shore they would make this really neat crackling sound when they pulled back out to the ocean because of all the rocks. Kind of sounded like the candy, Pop Rocks. I'd never heard that sound at a beach before.
We walked around the beautiful beach, took pictures and then walked another way back to the airport. Which I might add was way easier and had less hills.
We stopped at a Pizza joint that also had ice cream and had some ice cream. The pizza smelled delicious and will be trying it next time we go back there.
It was time to head back as we wanted to make it back before dark. As we were getting the plane ready there were deer on the runway running around and people playing golf again.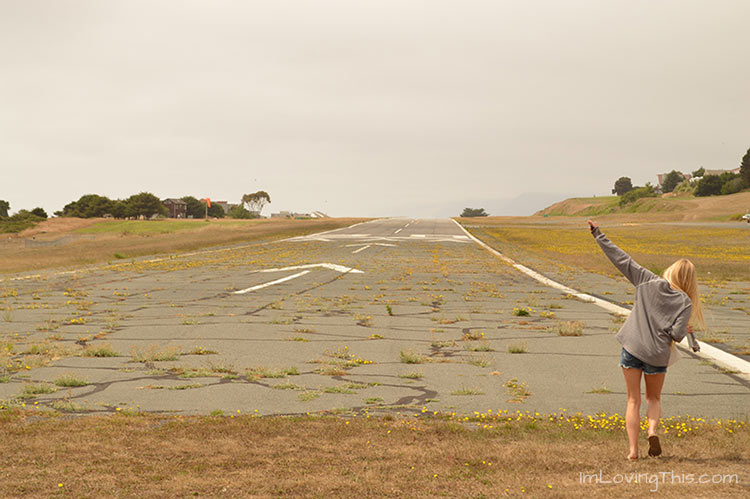 The clouds in the sky were getting more thick and we took off. We made a stop over in Willits to get gas and met some very nice people there. Then we arrived back at our home airport just before dark.
I had such a great time in Shelter Cove, and wish we stayed overnight to explore more. If you are ever in Northern California then you should consider checking out Shelter Cove or any part of the Lost Coast. I really want to go explore more places on the Lost Coast cause it's such a beautiful place.
(Visited 339 times, 1 visits today)