I used to be scared of suspension bridges so I have never been to the Capilano Suspension Bridge in North Vancouver.  I have over come my fear of bridges for the most part and wanted to walk across the Capilano Suspension Bridge.  It costs $30 a person to do that so that would end up being $60 for me and my boyfriend to go.  We decided not to go because of the price.  We were driving around and I suddenly remembered about the Lynn Canyon Suspension Bridge.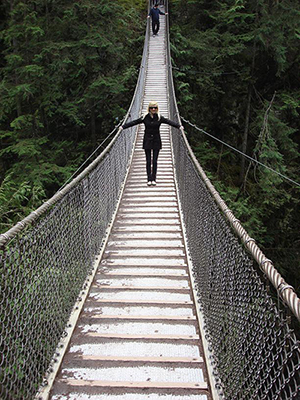 The Lynn Canyon Suspension bridge is a suspension bridge obviously, located in North Vancouver.  It does not cost anything to visit the park or cross the bridge.  The Lynn Canyon Suspension Bridge is 160 ft high and stretches out over a raging canyon.  I am not sure how long the bridge is but it is fairly long.  It moves quite a bit when you are on it which scares me.
It was so beautiful there, with the waterfalls flowing down.  We walked around the park quite a bit and took some pictures of the beautiful scenery.  The Lynn Canyon park is a huge 617 acres.  I definitely recommend that you check it out if you are ever in the Vancouver area.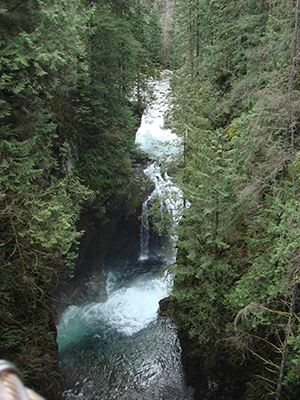 (Visited 224 times, 1 visits today)