My boyfriend and I drove down to California for a few weeks and decided to spend some time snowboarding in Tahoe.  I had never been snowboarding in Tahoe but my boyfriend had been plenty of times.
We decided to go to Sierra at Tahoe for the first day which was a Sunday.  It was a beautiful sunny day but the mountain was very busy.  It hadn't snowed in a while so the snow wasn't that great either.  Besides the fact I had a great time up on the mountain with the sun shinning.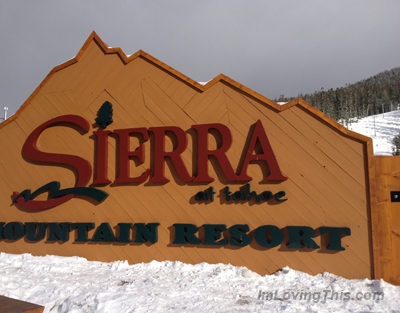 The second day my boyfriend took me to Homewood Mountain Resort.  It was a Monday so it wasn't very busy which was nice.  We got there an hour after opening and stayed for the whole day.  It was so beautiful at Homewood, I could see Lake Tahoe the entire time I was snowboarding.  I kept wanting to stop and take pictures because the view was so amazing!  Homewood is now one of my favorite places to go snowboarding!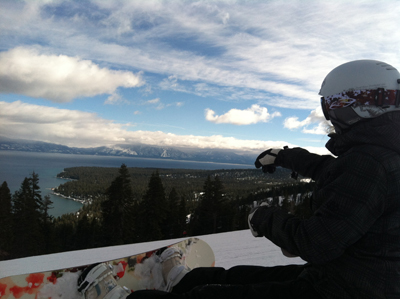 We only went for two days so I still have yet to check out all the other ski resorts.  I hope to go back to Tahoe next winter and check out some of the other resorts.  If you are going to Tahoe I reccommend going on weekdays if you can as the weekends get really busy.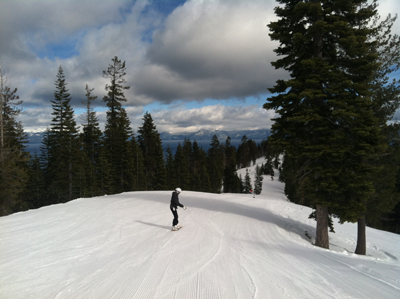 Have you ever been to Tahoe?  What is your favorite ski resort there? Let me know in the comments below.
(Visited 48 times, 1 visits today)