I got to go to California for my second time just a month after my very first time there.
This time I went to southern California and got to stay at The Queen Mary in Long Beach.  If you don't know what the Queen Mary is then you can read all about it here.  Basically it is an retired ocean liner that sailed from 1936 to 1967 and is now docked in Long Island, California and is a hotel and museum.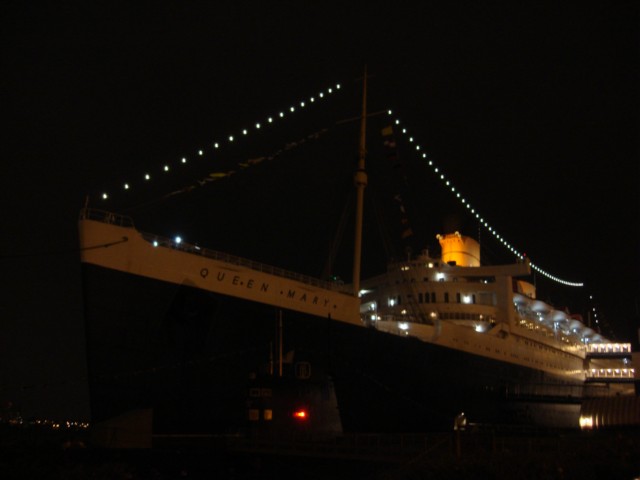 The Queen Mary is said to be haunted so I was kind of worried about that but I didn't have an encounters with the dead.  It was really cool inside, it felt like I was really staying on an old cruise ship.  They also had a few tours that you could do.  I didn't have time to do the haunted tour, but maybe next time. 
If you are ever in Long Beach it is definitely something worth checking out.