My boyfriend and I's 4 year anniversary is coming up the following weekend and we thought it would be a fun idea to take a weekend trip somewhere to celebrate. He probably won't be around for our 5 year cause he will be deployed so I wanted to take advantage of being together this year.
Personally I think it's a great idea to take some time for a weekend getaway, anniversary or not. I always feel so rejuvenated after taking a mini trip. It's a great chance to get away from the fast paced life and spend some quality time together.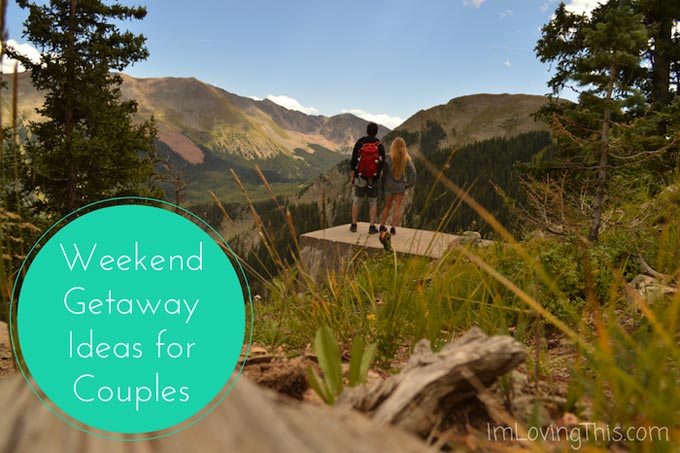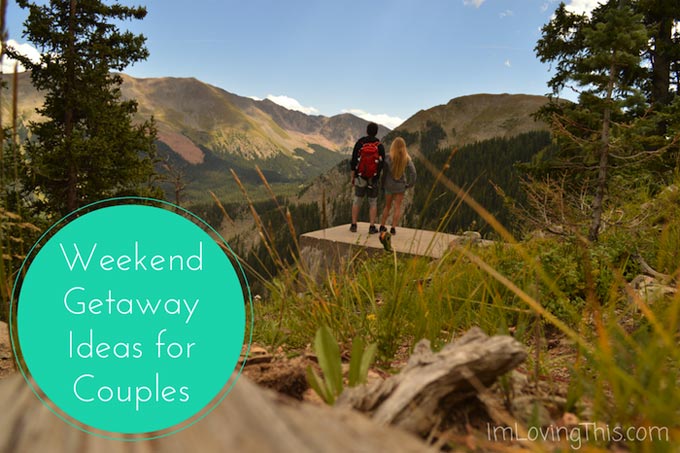 Unfortunately with today's economy the way it is, many couples are faced with the fact that they cannot afford a vacation. 
There are some great alternatives to romantic getaways known as weekend getaways. These getaways are great because they can be customized to your taste as well as your budget needs.
The great thing about weekend getaways is that you can get away during any season, snow or shine, and you will find plenty to do while you are away. Or you aren't the adventurous type and just prefer to relax then you can nothing at all.
Here are some ideas I've come up with. I'll start with warm weather ideas since I'm in California right now and it's pretty much summer.
Warm Weather Mini-Vacation Ideas
Watch TravelZoo or Groupon Getaways for a weekend getaway 1-3 hours away.
Rent out a small beach hut for the weekend
Go to a winery and do a wine tasting
Camp right on the beach
Pack overnight bags, hop in your car and just start driving. See where you end up
Fall Mini-Vacation Ideas
There's no better way to end the summer than with a weekend getaway; especially if you did not get the opportunity to go away with your significant other over the summer. You can enjoy the fall season in all its abundance in so many ways.
Take a trip through the countryside and watch the leaves fall and be in awe of their changing colors
Plan a fall hike to enjoy nature and relax
Go apple and pumpkin picking
Have a picnic under the stars
Winter Mini Getaway Ideas
If you love the look of snow, but don't like being out in it, then a winter wonderland vacation is for you. You can choose from a variety of lodging options such as:
A bed and breakfast
A country inn
A log cabin
A lodge
There are many activities that you can do during the winter season as well.
Take a sleigh ride through a winter wonderland
Take in the view in front of a crackling fireplace in a cozy lodge
Take a mini spa vacation and get a hot stone massage
Enjoy a romantic candlelight dinner for two overlooking some great mountain somewhere
You can go horseback riding in the snow
Take a ski/snowboard vacation (this is what we always do)
As you can see, there are an endless stream of ideas for each and every season. It's just a matter of choosing a season, and, of course something you both enjoy doing.
Do you take mini weekend vacations? Where are some places you've gone and some things you've done? Let me know in the comments below.
I think we are going to go to Monterey or Shelter Cove in California for our anniversary, but are undecided.