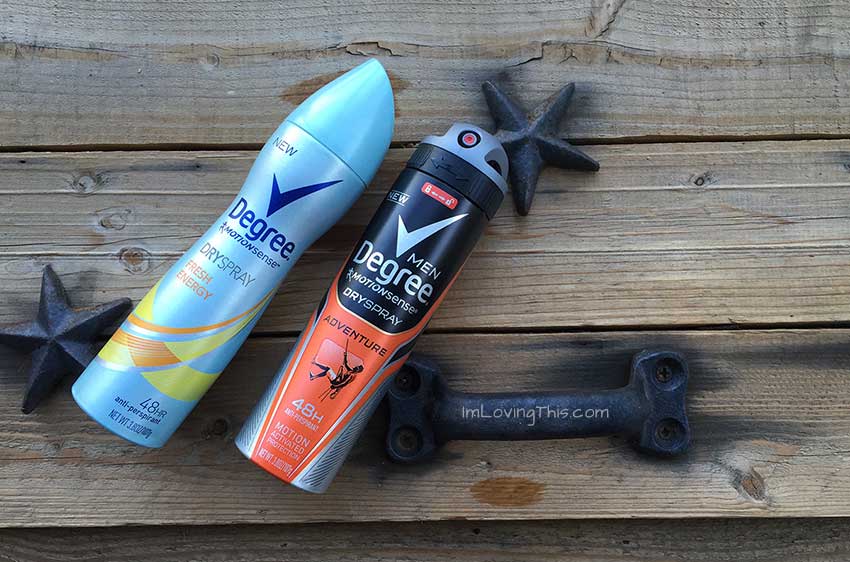 I know, I've never reviewed an antiperspirant on my blog and don't plan to make it a regular thing. But I was sent the Degree MotionSense Dry Spray from Influenster for review purposes. In order to complete my tasks I'm required to write a blog post. Honestly, I don't even want to write a review because I dislike this product. I try to stay away from doing an entire negative blog post, but here we go.
I've been using the same deodorant for years, anytime I try something new I go back to my trusted; Secret Clinical Strength Antiperspirant Deodorant.
I've never actually used a spray type deodorant so was kind of excited to try one.