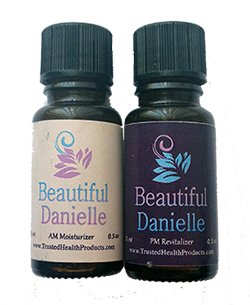 I was fortunate to be sent a bottle of both the Beautiful A.M. Moisturizer and the P.M. Revitalizer from Trusted Health Products.  I am always curious when it comes to new skin care products and was happy to try it out.
"Beautiful" uses a rare combination of live fruit, nut and plant extracts to feed your skin cells and promote youthful, moist, beautiful glowing skin.
A few great things about Beautiful A.M. Moisturizer and P.M. Revitalizer:
100% pure and natural botanical oils – live cold pressed solution.
NO preservatives, parabens, GMOs, synthetic chemicals or additives of any kind
Feeds your skin cells the nutrients they crave for beautiful, healthy, young-looking skin
Great for all skin types – oily or dry
Cleanses pores of dirt and bacteria naturally
100% Pure "All-in-One" Skincare: replace your moisturizer, cleanser, toner, firming gel, protectant, repair cream, blemish controller, age-defying serum
The Ingredients:
 A. M. Ingredients: 100% Pure Botanical oils of almond, orange, lemon, avocado and olive.
P. M. Ingredients: 100% Pure Botanical oils of almond, orange, lemon, evening primrose and apricot.
The Directions:

Your skin recognizes Beautiful as food and therefore will be hungry for it and may require more drops initially.
Place 2 to 3 drops on each cheek 1-2 times daily and gently spread over the entire face with your middle finger in a circular motion. Do not rub in.
If there is any excess after 3 minutes, blot your face with a tissue or damp cloth. There shouldn't be any excess, so if this happens you may be using too much product.
When used as a make-up remover, place 1-2 drops on a Q-tip or cloth and wipe away make up.
Trust Health Products states that within the first 30 days of using Beautiful, you may experience a brief blemish breakout.  This typically can last from 1-2 days, possibly up to a week.  The botanical oils in Beautiful gently and naturally remove all the toxins and build up that have accumulated over time from the use of chemical-laden skincare products and cosmetics. The ingredients in Beautiful also help remove the cause behind excessive oil production.  If a breakout occurs then it is a good sign that you skin is ridding itself of all the toxins that have built up over time.  Most people experience noticeable changes within a few days, but even greater benefits are achieved in the first 3 months.
The Cost
Each bottle sells for $24.97 or you can buy the set for $44.94.
My Thoughts:
My first impression of beautiful was how cute the bottles looked.  They were both personalized to me with my name on the bottle.

I was really excited about this!
When I opened the bottles I instantly noticed that they smelled so fresh and herbal.  I could really smell the orange that is in the product, which I absolutely love.
I was a little concerned about using an oil on my skin as I have very sensitive skin and a many products tend to break me out.  In case you don't know, I have combination skin and often times become oily in the t-zone if I use the wrong products.
The product is intended to be used as an all in one product to remove your makeup and act as your moisturizer and everything else.  I still remove my makeup with my regular facial cleanser and use Beautiful as more of a moisturizer.
I have been using the A.M. Moisturizer every morning after my shower and the P.M. Revitalizer every evening before I go to bed.  At first I needed to use more of the product, but now only need a few drops and my skin soaks it all up in a matter of seconds. 
I have been using this product for about two weeks now and have not broken out.  The two 0.5 ounce bottles are pretty much still full as you use such a small amount of the oil during application.
The season of fall is here, and that is when skin tends to start drying out and looking dull.  I have noticed that my skin still looks vibrant since I started using Beautiful.  My summer tan is gone, but my skin is still glowing thanks to this product.  I haven't noticed if it has helped smooth any of my fine lines and I think that is something I will see improve over time as it has only been two weeks.
Trusted Health Products also has a skin care system for Men, called You're the Man.  I haven't tried this one out obviously, but if it is as great as the women's line then I'd recommend it. 
The Giveaway!
Trusted Health Products has agreed to give away one bottle of Beautiful A.M. Moisturizer to three winners! The giveaway will run through December 10th, 2013.  It is only open to the U.S. and Canada.
Enter by using the widget below. 
Want to try out Beautiful for FREE?
The manufacturer (Trusted Health Products) is willing to offer my readers one FREE bottle. They said they would love to have our readers try out Beautiful A.M. Moisturizer (for women) or You're the Man A.M. Moisturizer (for men) and agreed to send one bottle FREE if our readers would pay a minimal shipping and handling charge. This is a one-time only offer!  They also agreed to include 2 eye-opening reports – The Poisons You Put On Your Face Everyday and Why Your Skin Care Products Have Never Worked: The Truth Revealed ."  That's a total value of over $40.00. Click here to get your FREE Bottle and FREE reports now!"
 ** I received no form of monetary compensation for this post and there were not affiliate links used.  ImLovingThis.com is not responsible for the delivery of this prize and cannot be held accountable if for any reason that it is not received.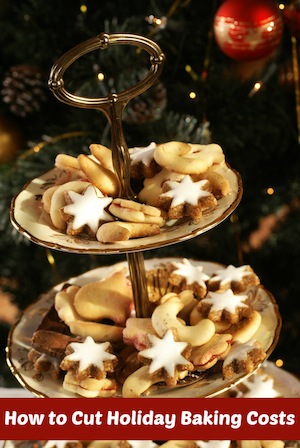 The holidays are a time where most people have a hard time staying within their budget.  You are buying gifts, attending parties, hosting dinners and baking all those delicious holiday treats. 
Often times we end up having to cut down on our baking in order to manage our holiday budget.  Here are a few great tips for making budget friendly holiday desserts.
Always bake from scratch.  Avoid using the pre-made pie crusts and cookie doughs and you will end up saving yourself a ton of money.  It might take the convenience out of cooking but if you are trying to cut costs baking from scratch will help tremendously.  Plus, everything tastes better fresh and from scratch.
Avoid using specialty ingredients when baking.  Don't reach for the Swiss chocolate and avoid any of the expensive nuts such as pecans.  It is simple to substitute with less expensive kinds of chocolates and/or nuts.  You could even avoid receipes that call for expensive ingredients and just stick to recipes that use the staples.
Try and purchase ingredients in bulk.  It will save you money in the long run and things like sugar and flour last a long time.  If you see butter on sale, stock up on it and store it in the freezer as that tends to be a more expensive item when baking. 
Purchase the ingredients when they are in season.  For example, buy pumpkin when it is in season and puree it yourself and save it for future use. 
Plan, plan, plan.  Make a list ahead of time of all the desserts and treats that you want to bake for the holidays and all the ingredients you will need.  Watch for sales and purchase the ingredients when you see the prices drop. 
If your holiday baking requires any special pans or cookie cutters check your local dollar store and see if they have any of the items you need there.  You can also always find bake ware on sale at places like Wal-mart around the holidays so make sure you look for those sales.
If you really want to get thrifty, try and use up all the items in your freezer and pantry before going grocery shopping again.  This will save you money on your weekly grocery shopping trips and also help clean out your freezer and pantry for the new year.  This way you will have some extra money to spend on all your baking ingredients.
Another great way to save money is to have a baking party and invite all your friends over.  Ask them to all bring ingredients to make their favorite holiday cookies and you can all bake in bulk and share the end results.  This is a great way to have several different baked goods without having to go buy all the ingredients. 
When baking your desserts make sure to use your oven heat efficiently.  Start by cooking the item that has the lowest cooking temperature and work your pay up to the highest temperature.  That way your oven doesn't have to work hard buy adjusting the temperature up and down the entire time you are baking.  If you have room in your oven you can also bake one than one thing at once if they have the same cooking temperature.  This will help save you money on your electric and/or gas bill. 
If you are trying to save money around the holidays it can be done with a little bit of planning.  You can really stretch your dollar when doing all your holiday baking and still make some delicious goodies.  It might take a little more time but your wallet will thank you.
Make sure to read my other holiday blog posts here.
Month of December, 2013
Every month I will update you with the latest coupon codes and sales all over the web. If I find more discounts throughout the month I will add them here as well, so make sure to check back before you purchase something online. Never miss out on the coupon codes and sales by subscribing to the right. If you hear about any other sales or coupon codes feel free to post them in the comments below.

Bath & Body Works Coupon Codes
4 for $20 or 6 for $24 Mix and Match Wallflowers and Scentportables. While supplies last.
25% off for Cyber Monday. Use coupon code HAPPYMONDAY. Expires 12/02.
Anti-Bacterial Hand Soap Now: 5 for $15 or 7 for $20.
Buy 3 Get 3 Free Signature Body Care Collection. Expires 12/04.
20% off Body Care, Candles, Wallflowers, Soaps, Gifts and much more. Use coupon code BBWNOV13. Expires 12/10.
Make sure you visit Bath & Body Works through Ebates to earn 4% cash back.
---
Beauty.com Coupon Codes
I love buying Christmas gifts for the people in my life. It can sometimes be difficult to come up with ideas when you are on a budget. 
A great tip for saving money is to look for coupon codes or use cash back websites such as Ebates or Mr. Rebates.  I have a  whole blog post on ways you can save money when shopping online.  Another great tip is to look for coupon codes before ordering gifts online.  Also, if you purchase gift packs you can break them down and give them away individually to friends or family.  
Below you will find a few gift ideas that I have come up with that won't break the bank.

Too Faced – Beauty Editor Darlings Kit
Price: $19.00

 

Editors rave about these 5 must-haves and they are now available in deluxe sizes that fit easily into a makeup bag for beauties on the go.

Collection includes:

Deluxe Lashgasm Mascara
Deluxe Shadow Insurance Eye Shadow Primer
Deluxe Lip Insurance Lip Primer
Deluxe Glamour Gloss in Sex Pot
Deluxe Primed & Poreless

This is also a great introductory set for beauties who would like to try Too Faced Cosmetics.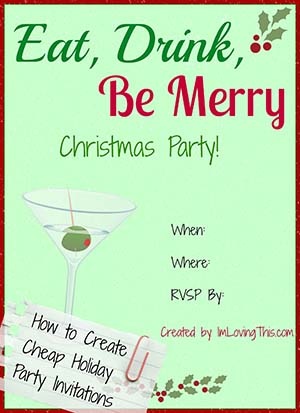 The holidays are a stressful time for most people and I know that I am always looking for ways to cut corners and save money.  I'm pretty sure I'm not the only one that does this.  It is pretty easy to save money when making invitations to your holiday party, just follow my easy tips below.
Make Your Own Invitations
It sounds overwhelming if you aren't a crafty person, I'm not a very creative person.  But if you can write and glue then you can make your own holiday part invitations.
You can easily just take a picture from last year's party and glue it to a piece of card paper that is a little larger than the photo to create a border.  Then just turn it over and write all the information about the party.
Another way is to head over to your local craft store and go straight to the scarp booking aisle.  Don't get too crazy as there are tons of items in that section, just grab some card stock, some Christmas stickers and some items to spruce up your cards such as ribbons.
You could just hop on your computer and make something online. Simple right?  Then you can print it at home, or if you don't like using your own ink or don't have a high-quailty printer than just take it to your local print shop and get them to print it for around $.20 per copy.  
Use Evites
Head on over to evite.com and create a simple evite.  All you have to do is put in your information and add a picture if you would like.  Then you just need all your friends email addresses and you can send the evites for free, yes FREE.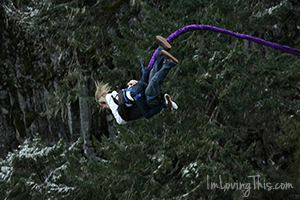 You've probably heard about bungee jumping before.  You jump from a high point and fall. You're protected by a bungee cord that is attached to your body and prevents you from hitting the ground.  What you may not know is that there are many different ways to bungee jump.  If you've ever considered pursuing this adventurous and exciting activity, learn the different types of bungee jumping so you can choose the best option for you.
The Jumping Point
The first consideration for bungee jumping is where you will jump.  There are many different opportunities.  For example, you can jump from a crane. You can also jump from a building, a helicopter, a hot air balloon or a cable car. In fact, the highest jump recorded was from a hot air balloon and the person jumped at 12,610 ft. They then cut away and parachuted to the ground.  Read the rest of this entry »
Month of November, 2013
Every month I will update you with the latest coupon codes and sales all over the web. If I find more discounts throughout the month I will add them here as well, so make sure to check back before you purchase something online. Never miss out on the coupon codes and sales by subscribing to the right. If you hear about any other sales or coupon codes feel free to post them in the comments below.

Bath & Body Works Coupon Codes
4 for $20 or 6 for $24 Mix and Match Wallflowers and Scentportables. While supplies last.
Anti-Bacterial Hand Soap Now: 5 for $15 or 7 for $20. Expires 11/03.
Buy 3 Get 3 Free Signature Body Care Collection. Expires 11/03.
Make sure you visit Bath & Body Works through Ebates to earn 4% cash back.
---
Beauty.com Coupon Codes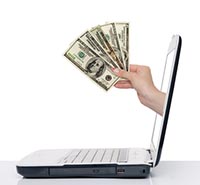 I have been shopping online since I was old enough to own a credit card.  I love shopping online and tend to do most of my shopping via the interweb.  Before I purchase anything online I search around for the best price and for coupon codes.  Here are some tips I've learned over the years to save money while shopping online.
Sign up for retailer's newsletters
Retailers will send you emails all the time with information about sales and discounts.  I'm signed up for a ton of newsletters and probably get a coupon code every day for a different retailer.  Sometimes retailers will even send you personal coupon codes so if you are really into a certain brand or store you could sign up with more than one email and you will get more than one personal promo code to use.
Sign up for daily deal / flash sale websites
There are hundreds of sites online now that have sales everyday with different products and brands.  I am signed up to so many that I can't even keep track.  These sites offer you huge discounts and if you keep your eyes open you can get some awesome deals.  The ones I like to follow closely are Hautelook, Beyond the Rack, My Habit, Gilt and Groupon.
Sign up cash back websites
I recommend Ebates to everyone! It is seriously my favourite place to use when shopping online.  They give you cash back when you shop online at various retailers.  The cash back can be up to 20% on your purchase, yes 20%!  Ebates even list thousands of coupon codes that you can use when shopping too and you can save even more money.  They have a ton of retailers that participate and are adding more daily.  This is a great way to save money when shopping for gifts around Christmas time.  You can read more about how Ebates works here.  You can also sign up for Mr. Rebates which works similarly to Ebates.
Coupons
There are several sites online today that list coupons that you can use to save money.  RetailMeNot.com is a great website to find coupon codes before clicking on checkout on your shopping cart.  I list coupon codes on ImLovingThis.com that I find for people to use.  You can sign up to receive notification of coupon codes I post here. I recommend finding the sites that work best for you and follow them.
Rewards Programs
Most retailers and websites today offer rewards programs where you get points when you shop that you can cash in for rewards.  Make sure to sign up for those as you wouldn't want to miss out on freebies.  
Credit Cards
Some credit card companies offer deals and discounts for their members so make sure to check with them on any offers they might have.  Some credit cards also have a 30 day price guarantee so if you purchase something on for example your MasterCard, and you find the price cheaper 2 weeks later you can get the difference back. 
I hope these tips help you save money while shopping online.  What are you favorite places to find deals when shopping online? Put them in the comments below!
Sign up to receive updates about ImLovingThis.com.