I've never done an empties post before and have a empty few skincare products so just thought I'd do a quick blog post about them all so I can recycle the bottles.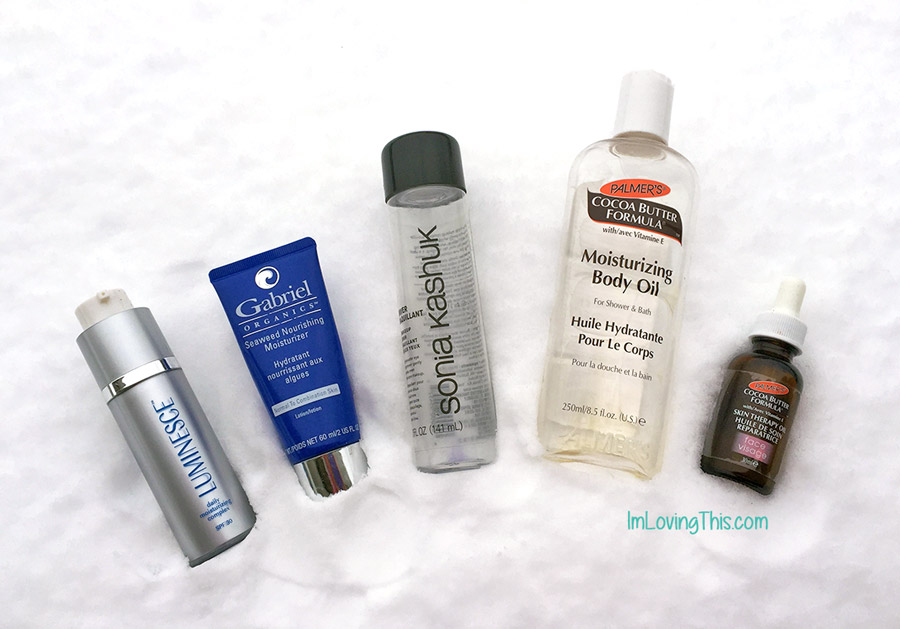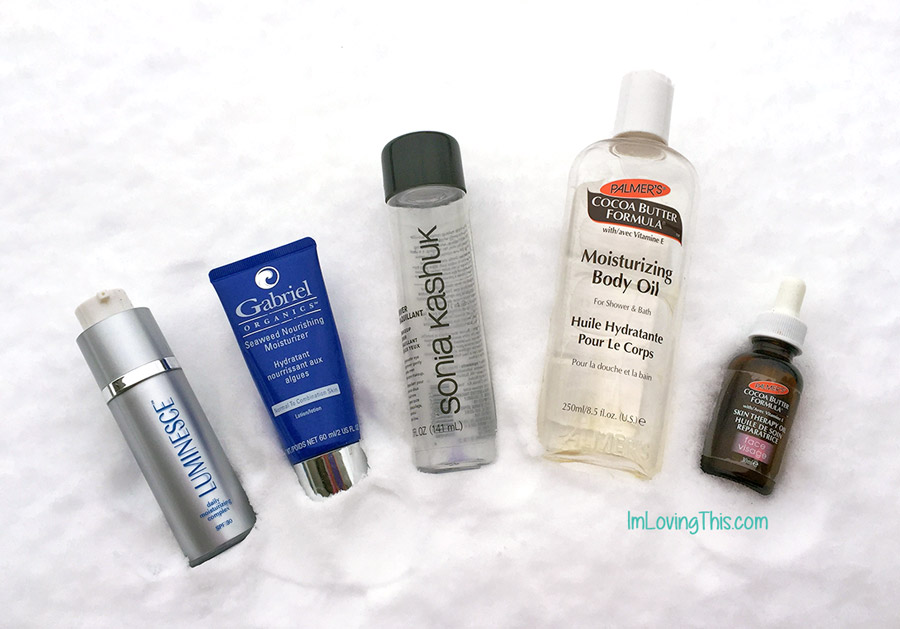 Sonia Kashuk Eye Makeup Remover
I've been using this eye makeup remover for a few years, it's one of my favourites. I'm always on the hunt for a better makeup remover and have yet to find a product that removes all of my eye makeup. I don't even wear that much makeup so would like to know how people remove their makeup that wear a ton. No matter what I always seem to have black under my eyes the next day. I recently purchased the Clinique Take The Day Off Makeup Remover and think that the Sonia Kashuk one performs better. Do you have a favourite makeup remover? Let me know in the comments. 
The price on Sonia Kashuk Eye Makeup Remover has slowly gone up over the years. Right now it retails for $10.99 and it's only available at Target which is a pain. 
Gabriel Organics Seaweed Nourishing Moisturizer
I take forever to use up skincare because I always have around 5-10 moisturizers open on the go. I'm trying to get better about it and have stopped myself from purchasing anything new until I use up what I have. 
I like this moisturizer, it hydrates, it's lightweight and doesn't break me out. I would recommend it, but just so you know, this moisturizer doesn't contain all organic ingredients, the name can be misleading. I already have a full review on my blog about the Gabriel Organics Seaweed Nourishing Moisturizer that you can read here if interested.
LUMINESCE Daily Moisturizing Complex
My Mom gave me the LUMINESCE Daily Moisturizing Complex as she is a distributor for it. She absolutely loves this moisturizer, but it didn't perform as well with my skin type. I have sensitive skin and I found that this product broke me out. I didn't try it out long-term to see any of the benefits because I didn't want to deal with breakouts. I ended up using up the bottle on my neck area as I don't break out there. I do like the packaging, but it's not the best for traveling as it doesn't close back up. She also gave me the LUMINESCE cleanser to try out, which I do like. It takes all my makeup off, even eye makeup. If you want to learn more about this line you can stop on by my Mom's website here.
Palmer's Cocoa Butter Formula Moisturizing Body Oil
I really like the Palmer's Cocoa Butter Formula Moisturizing Body Oil, I'm a huge fan of Palmer's products, read my full review on this product here. This leaves my skin so soft, especially when I use it on my feet. It has a distinct smell that my boyfriend hates, so if you don't like the smell of Palmer's products then you won't enjoy this. The only thing I dislike about this oil is that it's messy, just like any oil. Or maybe I'm just the messy one. Anyways, I'll probably buy another bottle of this as I love how soft it leaves my skin. 
Palmer's Skin Therapy Oil for the Face
I was going to do a whole review on this product but just decided to put it here. Again, another Palmer's product… I seriously can't get enough. The Palmer's face oil includes ten pure oils to help moisturize and smooth fine lines and wrinkles while the Retinol and Vitamin C help improve and brighten tone and texture. This product lived up to my expectations, it's moisturizing and doesn't break me out. It leaves my skin feeling soft and creates a great base for my foundation. Just make sure to let it all sink in before applying your makeup. I use this product on my entire face, including the eye area and have had no issues with irritation.  Highly recommend the Palmer's Skin Therapy Oil for the Face.
I have a few other skincare products that are almost empty, make sure to like my Facebook Page as I post the majority of my empties on there.