By contouring and highlighting your face you can change your whole appearance.  It is fairly easy to do and can make your facial features pop!  
Contouring is used to add depth to your face.  By adding a deeper colour under your cheek bones you add dimension to your face.  Highlighting, however does the opposite and makes the area you highlight standout. 
I found this great highlighting and contouring chart on GiveGoodFace.  I thought I'd share it with you as it is a great reference guide if you are unsure about highlighting and contouring.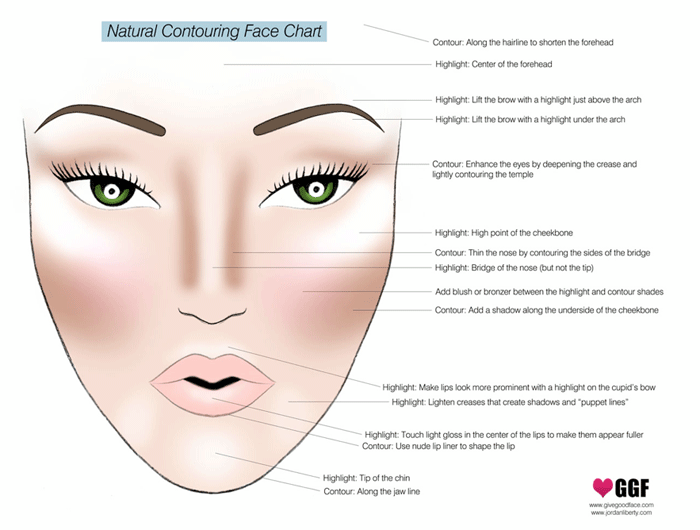 Photo Credit: GiveGoodFace