I can't remember how or why I tried the Clairol Hair Food Moisturizing Hair Mask. I think someone recommended it to me. I know I didn't buy it "just because". But I'm just glad I discovered it, I think I've been through 10 bottles since. 
The Clairol Hair Food Moisturizing Hair Mask is inspired by pampering and relaxing ingredients known to hydrate and condition the hair. It's paraben free, mineral oil free and made in Thailand.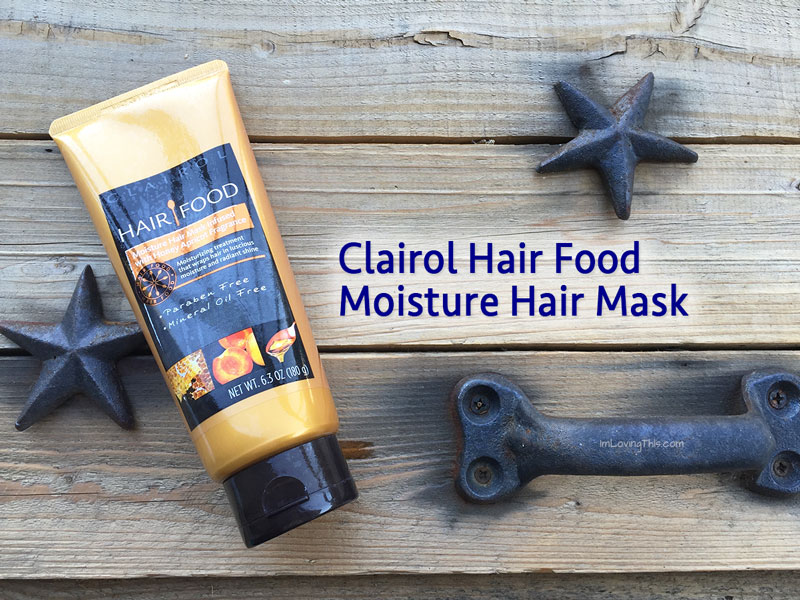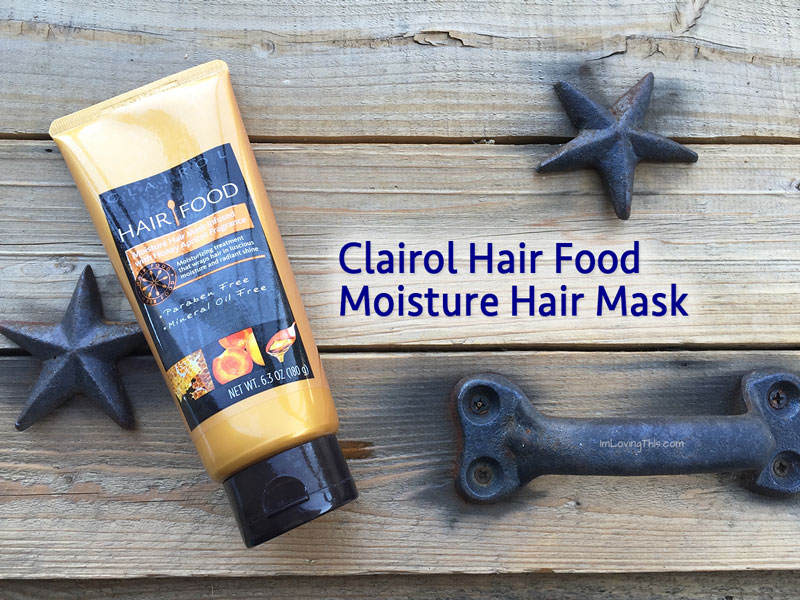 The product retails for $11.99 at Target but I always see it on sale for buy one get one. You get 180 grams of product. I will warn you now… Don't do what I did and buy the entire line because of the buy one get one. I didn't like the shampoo and conditioner and am still struggling to use up the bottles… 
I use the Clairol Hair Food Moisturizing Hair Mask about once a week. I just use it along with whatever shampoo I feel like using that day. I usually just leave it on while I shave and wash my body. You could leave it on even longer for a deep conditioning treatment.
The hair mask smells really nice. I assume it smells like honey and apricot as that is what it says it smells like, but I can't confirm as I don't eat either of those things. 
After I wash the Clairol Hair Food Moisturizing Hair Mask out, my hair feels so silky and smooth and less tangled. After I dry my hair it still feels soft and looks healthy. The scent lingers all day, which I enjoy. I don't find that the mask weighs down my hair at all. 
I highlight my hair and the ends get pretty dry at times if I go too long without a cut. The Clairol mask really helps moisturize my dry, blonde hair. I have oily roots as well, and I don't find that this product increases the oil at all. It's well balanced.
The only thing I dislike about the Clairol Hair Food Moisturizing Hair Mask is how quick I go through it. I wish the bottle was larger so I didn't have to repurchase it so often. 
I really enjoy the Clairol Hair Food Moisturizing Hair Mask and will continue using it unless something better comes along. I recommend picking it up if you see it in stores. I've only ever seen it in Target, but haven't really looked around for it as I always grab it at Target anytime I'm there. I even bring this product back to Canada with me. I'm actually on my last bottle now so will have to restock when I go back to the states. Speaking of traveling, this bottle travels very well. 🙂
What's your favourite hair mask?