I shave every single day and have always been intrigued by the idea of laser hair removal. It's probably something in the back of every girl's mind. Who wants to waste their time shaving every single day?
Life is too short to waste it shaving.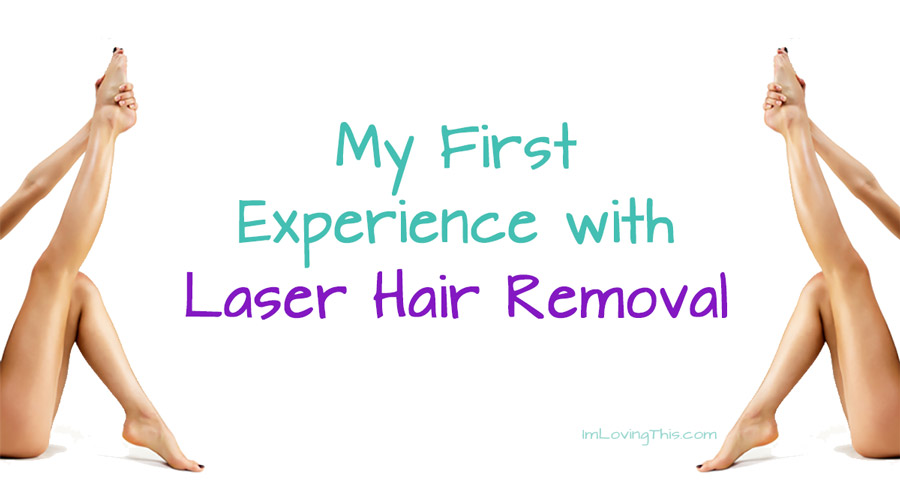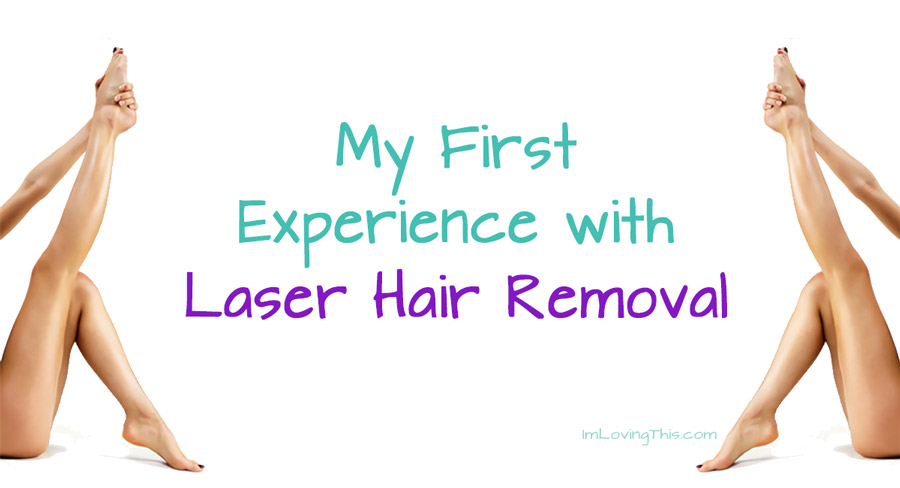 I was given the opportunity to try laser hair removal at NuAGE Laser in Vancouver. I was ecstatic to learn more about the procedure and see how it all worked. 
I went into NuAGE Laser to meet with Ellie, the owner for a consultation and possible treatment if I was ready.
Ellie was/is great and explained the whole process in depth. Including how our hair grows, the different types of lasers and what I could expect. I decided I would go ahead with the laser hair removal. Why would anyone say no? Ellie has been a laser technician for 11 years and I felt extremely comfortable letting her treat me.
Ellie gave me a white wrap type gown to put on and I removed my clothes and laid down. We were planning on doing my underarms and bikini area if I felt comfortable with the laser. 
We started with my under arms and would see how I felt before moving on. Ellie started the laser on the lowest setting to test my pain level and then adjusted it accordingly.
I didn't even feel anything on the first level. So she turned it up a bit, I didn't really feel anything on that level either. So she turned it up more…
I didn't really feel anything again, it was a breeze.
The only time I felt something was when she was doing an area where the hair was more coarse. But it was very minor. If I did feel anything it kinda felt like when you get that static shock when you touch something. It lasts for less than a second so I didn't ever really notice or have time to process it. It was one of the easiest things I've ever done. Ellie said I did great for a first timer, so maybe it was just me that didn't feel anything… 
I got my underarms and a full brazilian done. The entire appointment took less than an hour and that included my consultation which was around 20-30 minutes. 
Ellie was very personable and easy to talk to. I didn't feel awkward at all while she was lasering me in places only my boyfriend visits. 
I was very pleased with my appointment and already feel like I'm addicted to the process even though I won't see any results for 2 weeks. It takes about 2 weeks for the hairs to push out from where they have been lasered off. 
I am due back in 4 weeks for my second treatment. You need to do about 6-8 treatments to see full results. Ellie explains why during the free consultation so I suggest going in for one if you'd like to learn all about laser hair removal. Basically, your hairs grow in three cycles. The laser only gets the hairs that are currently active. So since the hairs aren't all active you have to treat the hairs at different times. Once you get the initial 6-8 treatments Ellie recommends going back once a year to get any new hairs that appear over time. 

NuAGE Laser has several different lasers to treat a variety of skin types. If you are interested in laser hair removal then book a free consultation with Ellie.
If you visit NuAGE Laser, make sure to mention my name, Danielle Beauchemin and we will both get a $50 gift certificate towards treatment. 
NuAGE Laser has a ton of awesome promotions for their customers. They have a loyalty program where you receive all sorts of different perks such as after 6 sessions you get your 7th for free. They also offer financing so you don't have to break the bank. It's 0% financing too for 6,10 and 12 months. Make sure to check NuAGE Laser's website for current promos as they do have a promotions tab. 
Just so you know, NuAGE Laser isn't limited to laser hair removal. They offer other laser treatments such as for dark spots, acne scars, vein therapy, skin tightening etc. I'm very interested in trying out their skin care laser treatments. I have a few scars on my face from breakouts that I'd like to never see again. I plan to talk to Ellie about it during my next treatment. 
This was my first experience ever with laser hair removal and it was a great experience! I will be keeping you updated during my journey of laser hair removal. I think I'm already addicted even though I haven't seen the results just yet haha. 
Have you ever tried laser hair removal? What kind of results did you see? 
Quick Update
It's only been 6 days since my first treatment and I'm already shaving less. I can skip a day shaving my under arms and bikini area which has never been something I've been able to do. EXCITING! 
I will keep you guys updated throughout my treatments. Follow me on social media to stay updated in real time, you can find my links at the top of the page. 
Don't forget to mention my name if you visit NuAGE Laser in Vancouver so that we both get $50 gift certificates towards future treatments.
Want an update on my treatments? Click here to read my Laser Hair Removal update.