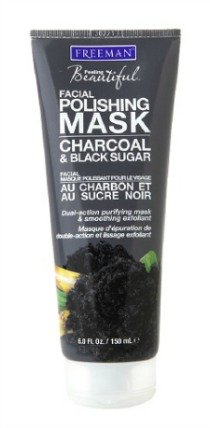 I received a few small sample packets from Freeman a few months ago and I'm happy I did cause I found one of my new favorite face products.
Announcing…. my new holy grail product… the
Freeman Facial Polishing Mask – Charcoal & Black Sugar.
At first I thought the idea of it having charcoal in it was strange.  The mask is even black.  But after some research I found out that charcoal is good for your skin.  Charcoal helps remove toxins from your body.  It can help fight acne by removing the toxins and help promote clear skin.
The Freeman's Facial Polish mask claims to absorb oil and impurities without over-drying.  It also says that is helps exfoliate away dulling skin cells for softness and clarity.  It is perfect for all skin types.
To use this facial polishing mask all you do is apply it to your face and neck, obviously avoiding the eye area.  Leave it on for 5 to 7 minutes.  Then gently massage for 1 to 2 minutes and then rinse it off with warm water.
The face mask is pretty looking when you squish it out of the bottle/tube.  It is grey and has a nice subtle scent.  I'm not a fan of things that have a strong scent so I was glad that the scent was minimal.  I will mention that it is kind of messy to apply.  It is a scrub and a mask in one so it can been kind of hard to spread it around nicely without making a mess.  But it is well worth it.  I find it easier to use a makeup brush to spread it around my face.
I noticed a warming sensation when applying this mask, not sure if that is just me.  The warming sensation felt very nice, made it feel more spa-like.  Because this is a sugar scrub it is possible that it could be a little rough for some skin types.  My skin is fairly sensitive and it works great for me so you will just have to try it and see if it works for you.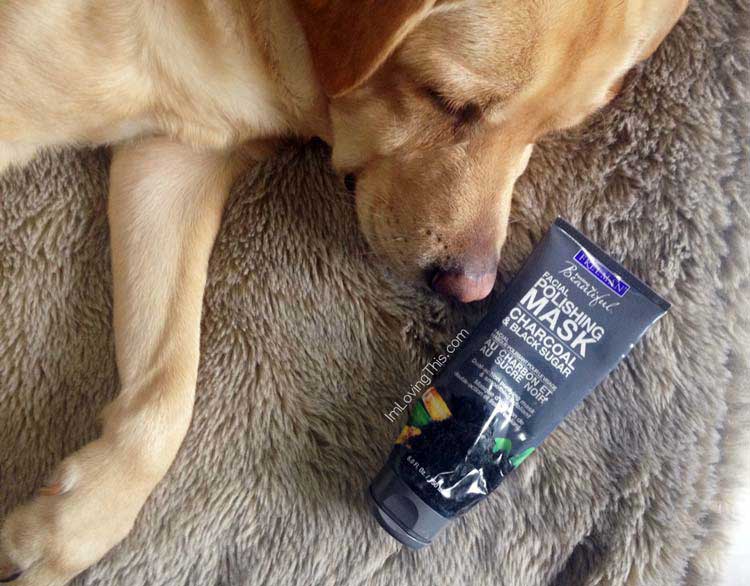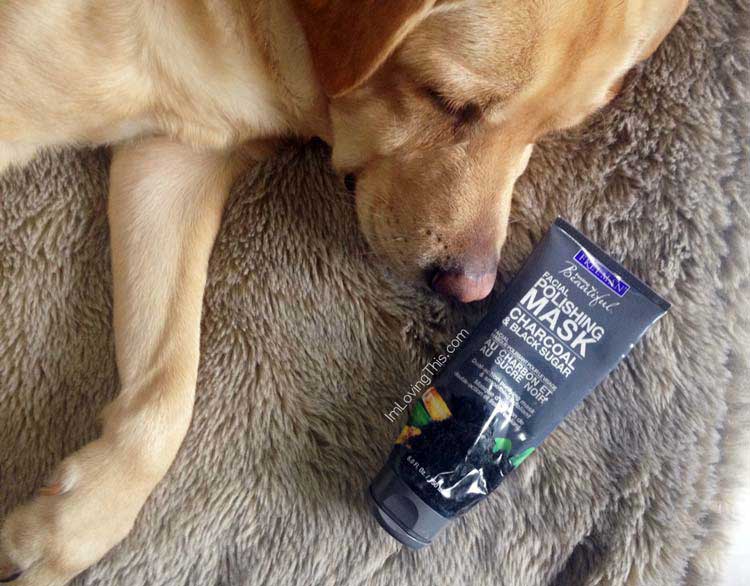 The Freeman's Charcoal and Black Sugar Facial Polish Mask leaves my skin so silky smooth after rinsing it away.  It doesn't leave that feeling of tightness or make you feel like you need to apply a bunch of moisturizer.  My face always feels like a baby's bottom after using it.  I absolutely love this stuff!  I can't say if it helps minimize oil on my face because my skin has been drier lately.  But if it helps absorb oil then I will love using this in the summertime too.
I also like to use the mask in the shower and apply it to my face before shaving and washing my body because I'm lazy like that.  I will probably eventually try it as a body scrub as well because it feels so great on my face, I've used it on my hands and it leaves them feeling so smooth.
Freeman's Charcoal & Black Sugar Facial Polishing Mask is very affordable, I believe I paid $3.99 for a bottle.  I found it very difficult to find in stores so I did end up placing an order for a few tubes with Drugstore.com just to get this mask because I loved it so much.
I highly recommend you try out the Freeman Feeling Beautiful Facial Polish Mask in Charcoal & Brown Sugar.  If you try it out let me know what you think of it.
Also, I would love to hear what your favorite masks are in the comments below.