I used to tan religiously at the tanning salons in those dangerous tanning beds.  This year I banned mysef from tanning beds in order to prevent aging and cancer.  I was in desperate need of a self-tanner and I found Amber Sun by Norvell Self Tanning Aerosol.  This is a great self-tanner and I will be buying many more bottles. 
Watch my video review below about my favorite self-tanner.  Below the video there is a before and after picture of my results and also where you can buy Amber Sun by Norvell.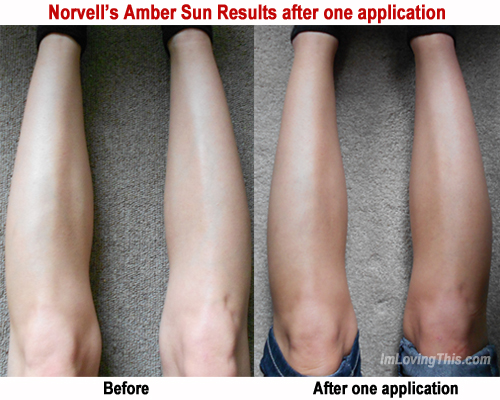 You can purchase Norvell's Amber Sun Self Tanning Aerosol here.
Or if you prefer Amazon you can purchase it here.