I've had tangle-prone hair for as long as I can remember. When I was child I used to scream when my hair was being brushed out. This was before they had all the fancy detangling sprays and brushes. We even used that L'Oreal Kids shampoo that was suppose to help with tangles. But nothing seemed to prevent my hair from turning into a rat's nest after being washed. 
I have a similar problem with tangles today, although it's not as bad as it used to be. You probably wouldn't know by looking at my hair but I used to have full-on ringlets. Then my hair turned curly, then it changed to wavy. And today my hair is fairly straight, with a few wavy spots that frame my face. 
Even though my hair is fairly straight I still struggle with tangles, especially when it is wet. My hair is also prone to breakage as I get blonde highlights put in about 3 times a year. My hairs very long as well, goes down to the top of my ass. I use a ton of conditioner and hair treatments to keep my hair silky smooth but I still end up up with tangles after a shower. My hair has been getting more thin as I age and I'm noticing that it's been tangling up more as well. I've tried several different combs and brushes but have finally settled on one that I love, the Wet Brush.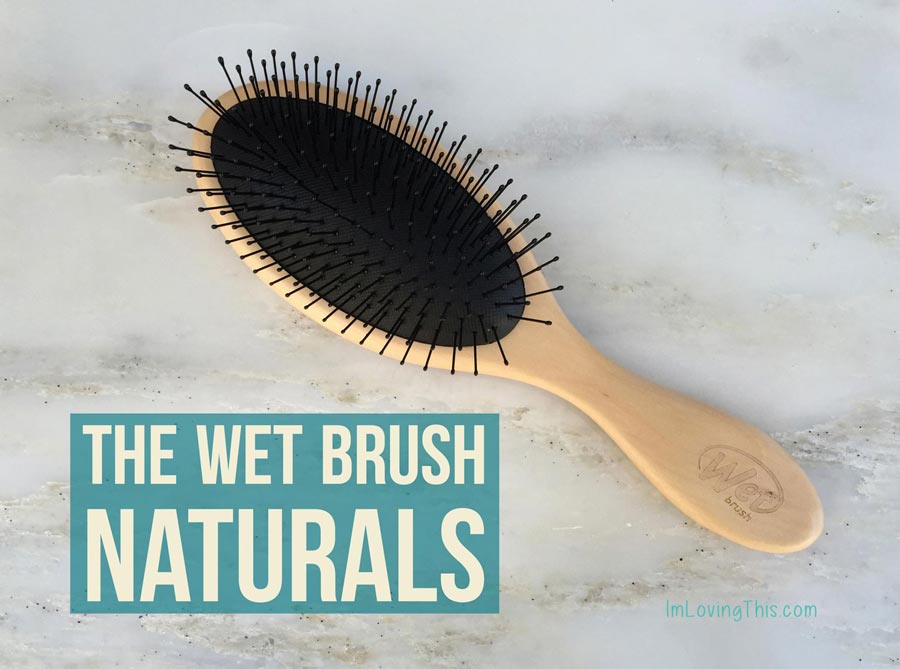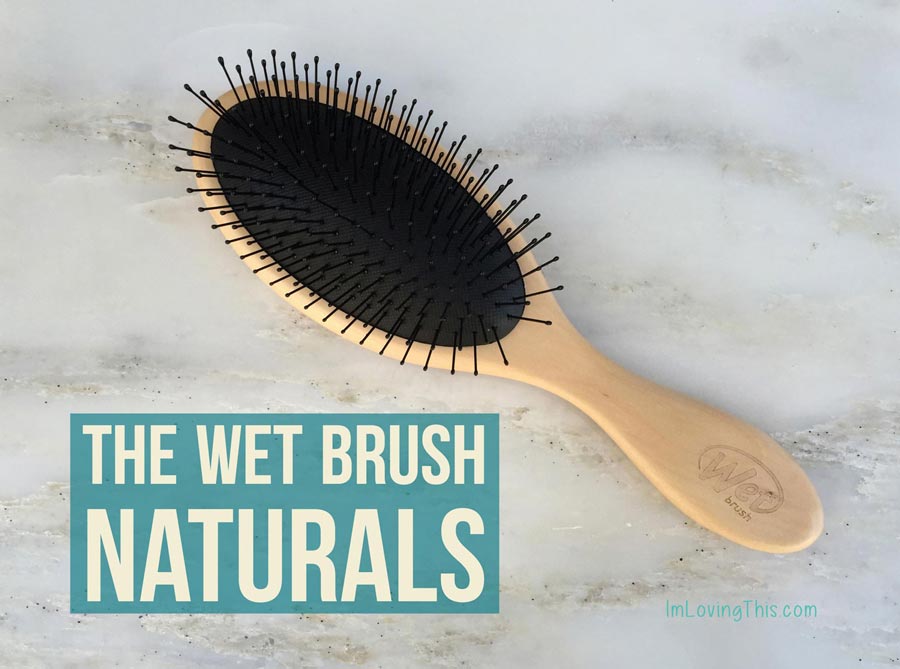 I discovered the Wet Brush a few years ago when I was at the hair salon getting some highlights put in while living in Oklahoma. It was always windy in Oklahoma so my hair was always in shambles. After washing my hair the hair dresser pulled out the Wet Brush and brushed through my hair like it was nothing. I was like WOW?! And told her I've never been able to brush my hair that easily. She told me it was a special brush called the "Wet Brush" and said it was pretty awesome. 
Immediately after that appointment I googled "The Wet Brush" and expected the brush to be some $100 miracle brush but it was only $9.99. I went ahead and ordered the Wet Brush Standard and Squirt Combo, it came with a full-size Wet Brush and a mini one. I wanted the mini one to keep on our boat. 
I use my Wet Brush every day, I even use it on my dry hair. It's become my full-time hairbrush. I absolutely love it! You need a Wet Brush in your life too! Not only does it make your hair easier to brush out, but it helps prevent breakage. It's very easy to damage and break hair if you brush it while it's wet.
You can get a Wet Brush for under $10 on their website. They always have sales too. You can usually find the Wet Brush at hair salons too and I even saw it at Sally Beauty Supply last week. I actually just ordered a new one and received it already in the mail. I purchased the Naturals Wet Brush, as my old pink one was hurting. I travel so much so the bristles on my hair brushes always get bent and ruined. They have all sorts of colours and styles on their website so I'm sure you can find a brush that suits you.  
Once we find a new place to live I'm probably going to order their paddle brush too. That will be great for blow-drying my hair. I already used my Original Wet Brush to blow dry my hair but want a paddle brush too. I'd also like to get the Pop Fold brush for traveling. What can I say? I love anything to do with hair. 
If you don't have one already then I suggest getting yourself a wet brush and if you have kids, get one for them too. Even if you don't have tangle-prone hair you should use one as it's very easy to damage your hair if you brush it while it is wet. The Wet Brush really does help prevent breakage and eliminate pain while brushing. 
Do you own a Wet Brush?