My bathroom sink is located outside of my actual shower and toilet so I wanted to store my makeup brushes on it. I don't recommend storing them in an open area in your actual shower/toilet area because they can collect moisture and bacteria.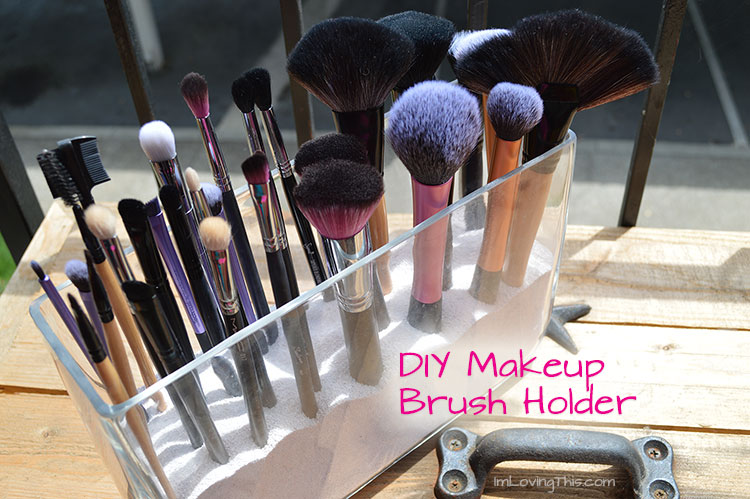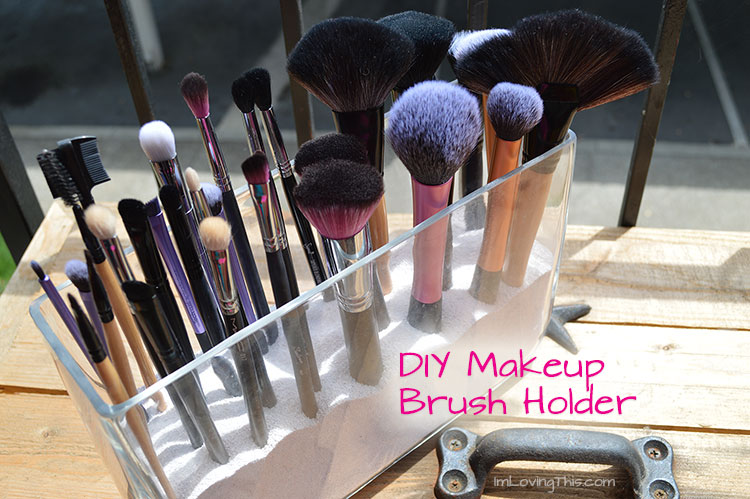 I looked around for awhile for the perfect jar for my brushes. It took awhile actually, some were too short and  some too tall. I finally found the perfect one at Ikea, it's a rectangle glass vase. I believe it is the REKTANGEL vase on their website for $19.99. I only paid $9.99 for it, so it must have been on sale when I bought it or something?
I then picked up some sand from the same area in Ikea. I used the KULÖRT decoration sand for $1.99 a bottle. I bought about 6 containers but only used half of them. I chose the finest grain and lightest colour.
When I got home I washed and dried the container and filled it with sand. Then stuck my brushes into it and placed it on my counter. It fits perfectly along the side wall of my bathroom counter since the glass container is long and skinny. I like it much better than the round brush holder I used to use.
The entire project cost me less than $20 and I love how it looks. The only negative is that the bottoms of my brush handles get a little dusty from the sand and sometimes when I'm in a hurry I end up flicking sand around. But oh well.
How do you store your makeup brushes?