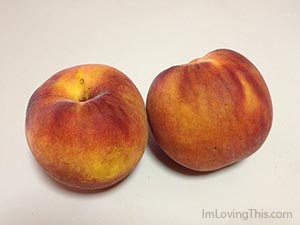 The term "peaches-and-cream" comes from a mashed-peach technique used generations ago for glowing skin.  Peaches are full with vitamins that help strengthen your skins elasticity and make it smooth.  Make this simple at home peach face mask and be left with beautiful, silky, smooth skin!
Ingredients:
1 ripe peach
1-2 tablespoons of warm almond oil or olive oil
Directions:
Remove the skin off the peach and then get rid of the pit.  Place the peach into a bowl and drizzle the oil over top.  Mash the peach and oil together with a fork until it forms a paste. 
Wash your face and grab a clean makeup brush.  Spread a thin layer of the peach mask over your face, sit back and relax for about 15 minutes. 
Rinse with warm water and pat dry.