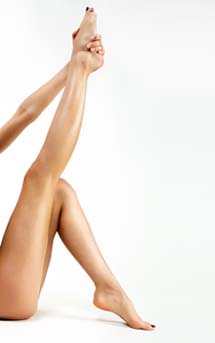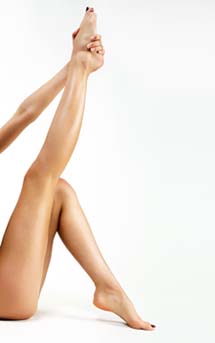 Attending a special night, or maybe just headed to the beach? Follow these tips for sexy legs!
1. )  Use an exfoliating scrub to slough dry skin, which can clog your razor and prevent a close shave
2. )  Take a dense kabuki makeup brush and use it to apply shaving cream in gentle circles.  This is what barbers do when shaving men's faces, it helps prop up hairs for a better shave.
3. )  Shave your legs in four sections: front lower, back lower, front upper, back upper.  Make sure to rinse your razor about every third swipe to keep it from clogging.  If you haven't shaved in awhile you may need to rinse it sooner.
4. )  Dry off your legs and apply a body bronzer all over them.  Let that dry and then add an extra layer to the inner and outer zones of your legs to elongate your legs and make them appear more lean.
5. )  Apply a few drops of body oil down the center of your legs, this will help elongate your legs even more.