I qualified for another VoxBox from Influenster and it was for more hair care products from L'Oreal. Last spring they sent me the Fibralogy Line and didn't really like it and I still have the half used bottles under the vanity. 
This time I was sent three products from L'Oreal's Advanced Haircare Extraordinary Oil line. I didn't have high hopes for them as I've never been fond of L'Oreal hair products. But I was pleasantly surprised by this line. 🙂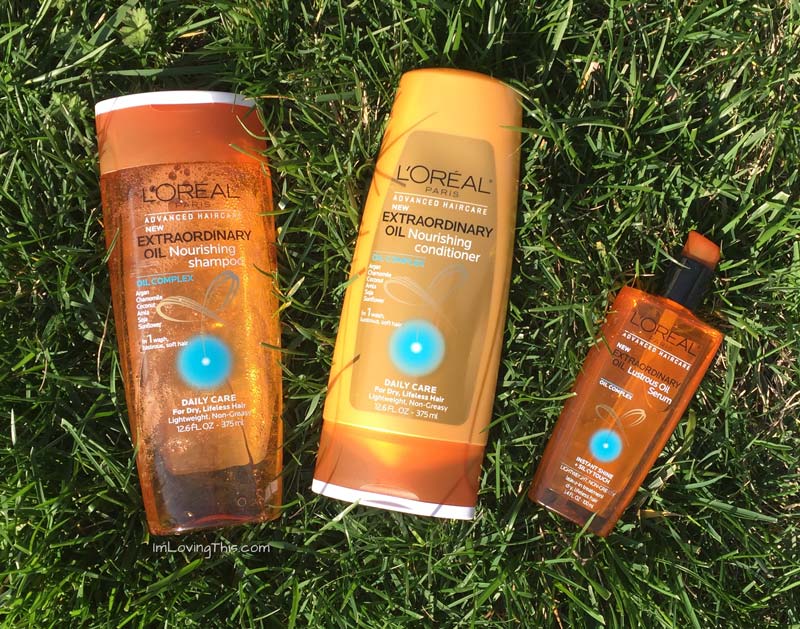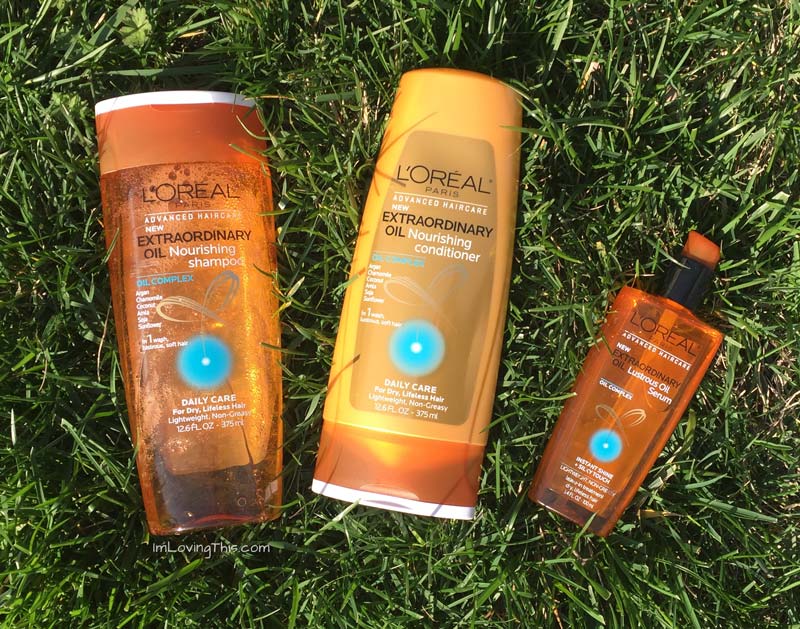 In my VoxBox I received… 
If you didn't know by now, I'm a hair product junkie. I always seem to have about 15-20 different shampoos/conditioners on the go. My boyfriend thinks I'm crazy and doesn't really like that I fill up the shower with so many things… I should really get some more reviews written up about hair products since I'm so into it. I just have a hard time writing a whole blog post about a shampoo. Anyways, let me get onto what I think of these new products…
The L'Oreal Paris Advanced Haircare Extraordinary Oil products are formulated for silkier, softer, more lustrous hair. They say that the products will eliminate dryness in just 1 wash. The products contain 6 lightweight oils…
Argan
Chamomile
Coconut
Amla
Soja
Sunflower
The line is very affordable, the shampoo and conditioner are about $5 at Wal-Mart. The hair oil is about $7 I believe, which is a steal. 
The L'Oreal Paris Advanced Haircare Extraordinary Oil line smells great! The scent reminds me of the Clairol Hair Food Moisturizing Hair Mask which I'm a big fan of and always keep in my shower. I'm not even going to try and describe the scent cause I'm horrible at that, just smell it next time you are at the store. I find that the scent lingers in my hair throughout the day which is nice.
The shampoo lathers really well, don't need to use much of it. I use about the same amount of conditioner as usual. The conditioner leaves my hair feeling very soft and smooth after I rinse it out, which is always a good sign because my hair tangles like crazy.
The L'Oreal Paris Advanced Haircare Extraordinary Oil Hair Serum is alright, I wasn't expecting much. I find myself reaching for it even when I'm using other brands of shampoo/conditioner. You don't need much of the oil, like most oils, if you overdo it you'll be a grease ball. I still prefer my Orofluido hair oil. But the L'Oreal one is a very good drugstore brand hair oil and I'd recommend it if you are looking for a less-expensive oil that works. It gives my hair added shine and smooths down hair which can get frizzy. It does what it claims. 
Overall, I really like this line and I'd purchase it myself in the future. It really does what it claims and leaves my hair feeling extremely soft and smooth. I recommend trying it out if you are looking for something new, my brother's girlfriend even bought it when she smelled my bottles.
If you try it let me know what you think of it in the comments below.