The NYX Eyebrow Gel is a superb product! I own the colour in Blonde, as I have blonde hair. It comes in five shades so there should be a shade available for most people.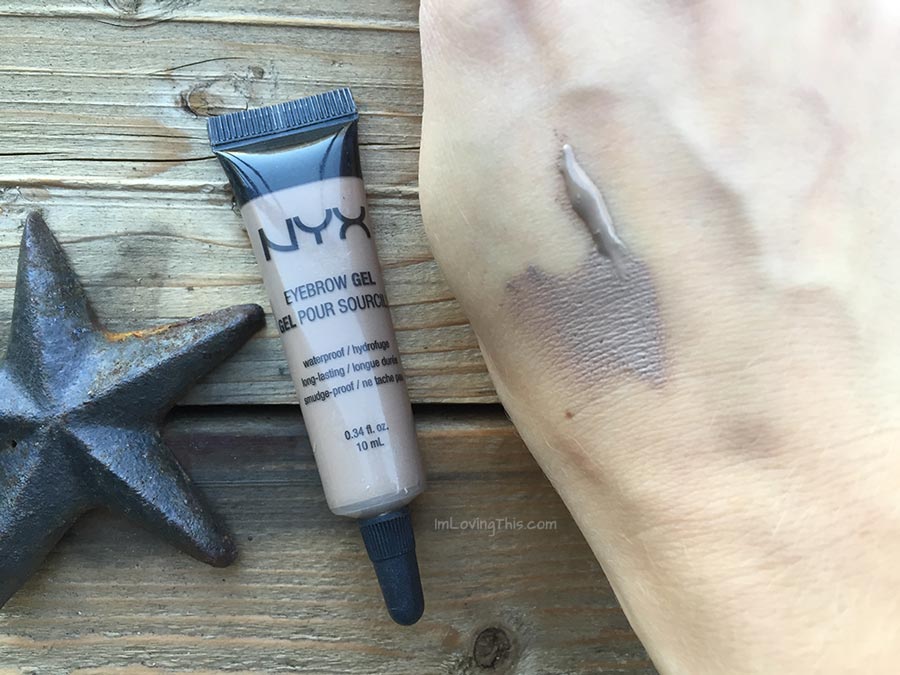 The NYX Eyebrow Gel claims to be…
Waterproof
Long-lasting
Smudge-proof
The NYX Eyebrow Gel lives up to all three of it's claims. 
It doesn't take much product to fill in my eyebrows. I just squeeze a small amount onto the top of my hand and apply it with an angled brush. The gel dries quickly, so make sure you work fast. I never use all of what I squeeze out of the tube but I don't mind wasting a little bit as the product is fairly inexpensive. Once I'm done filling in my brows I'm quick to wipe the excess off my hand. It can be a bit tricky to remove because the product is waterproof and smudge-proof. You might want to consider using a piece of plastic instead of the back your hand, cause it can be a pain to remove. 
It only takes a few seconds to achieve full, defined brows.
I love using the NYX Eyebrow Gel to fill in my brows. The product applies smoothly and looks natural. It is easy to overdo it, you don't need much so be careful when you first use the gel. It's build-able so start with a little and add more. 
The blonde shade matches perfect with my ashy toned brows. If you have true blonde brows then the shade would probably be too dark for you. 
The product lasts all day, it outlasts all the other makeup I apply. It's truly amazing how well the NYX Eyebrow Gel stays put! You could probably go swimming with the stuff on, although I haven't tried it yet. I have been out in the rain in it and it didn't budge.
I highly recommend trying the NYX Eyebrow Gel. It retails for $7.00 for 10 ml on their website but I paid less than that. I think I ordered it when it was buy one get one, so watch for sales. 
Do you fill in your brows?
What's your go to product?
Let me know in the comments below.