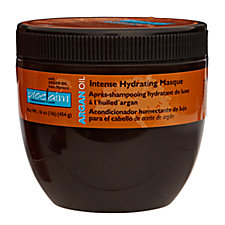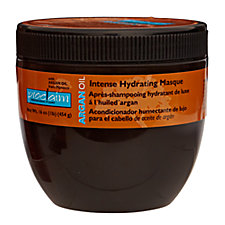 I was ordering a new blow dryer from Sally Beauty Supply and decided to order a hair masque too.  I ended up picking the Proclaim Argan Oil Intense Hydrating Masque based on price, size and reviews. I must say that I am very impressed with this hair masque.
To use this masque you shampoo and then put it on after as a conditioner and leave it on for 5 minutes and rinse.  The first time I used it I was in a hurry and only left it on for three minutes and was still impressed.  Every time I use the masque it leaves my hair silky smooth and it smells really nice too.  The masque doesn't weigh down my hair at all, actually my hair seems to have a lot of volume whenever I use it.
The Proclaim Argan Oil Intense Hydrating Masque was only $7.99 for 16 ounces (1 lb) of product, it's even cheaper if you have a beauty club card.  It's a pretty big container and I think it is a great deal.  I will be buying it again when I run out.  I think it will last me awhile though, there is really a lot of product. 
I definitely would like to try leaving this masque on over night and see what results I get. What's your favorite hair masque?  Have you tried other Proclaim products? What do you think about them?