Riversol is a local Vancouver skin care company founded by Dr. Jason Rivers, a board certified dermatologist. He developed his line with sensitive skin in mind, which I have. Dr. Rivers found that a lot of the products on the market for sensitive skin contained irritating ingredients that actually aggravated sensitive skin. I totally agree with Dr. Rivers as a lot of skincare products that claim to be for sensitive skin irritate my skin.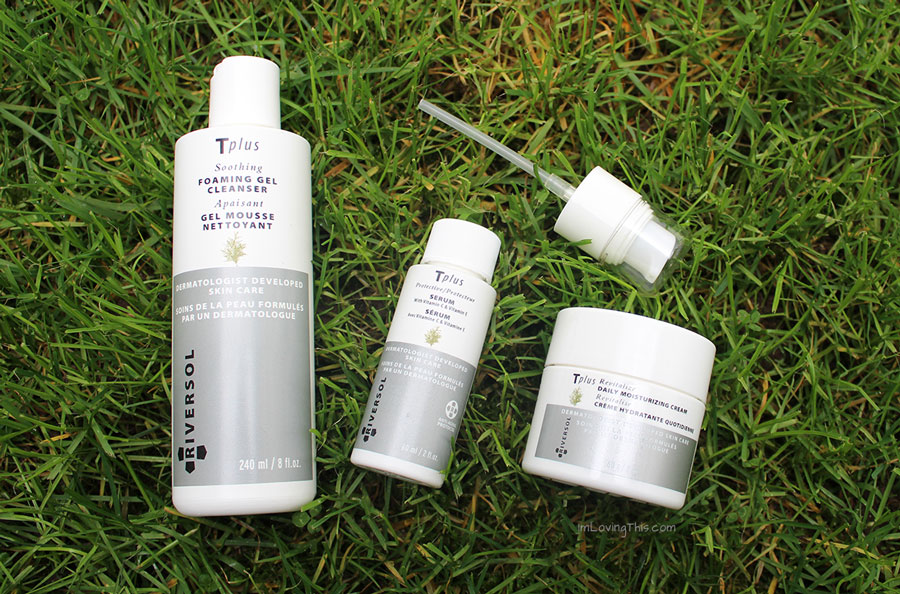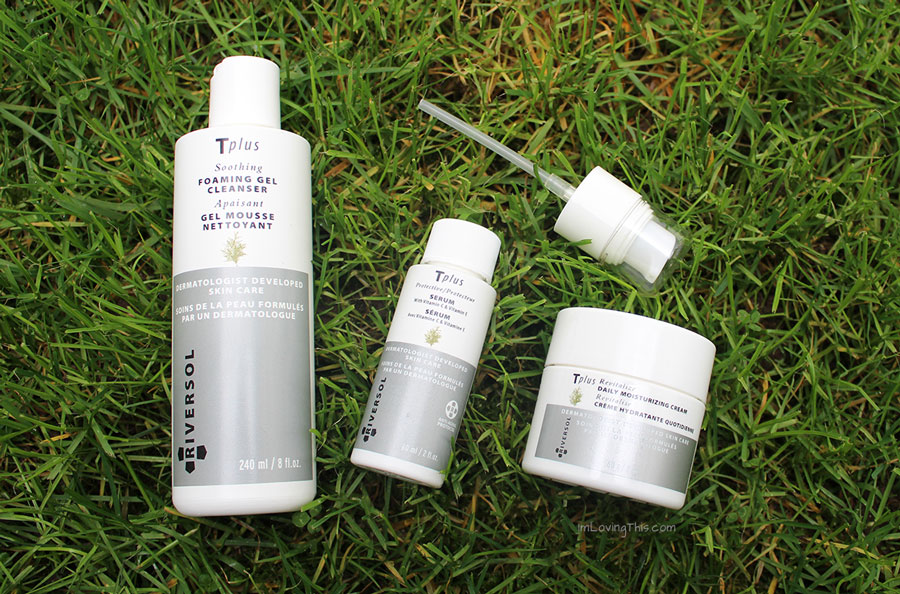 Riversol contains the key ingredient, Beta-Thujaplicin, a rare derivative from the Pacific Red Cedar Tree with potent antioxidant, antibiotic and antiinflammatory properties that help…
Calm sensitivity and irritation
Reduce visible signs of aging
Boost resilience
diminish redness
create a healthy, flawless complexion
I've been using 3 Riversol products for about 3 weeks now and am very pleased with them. The products I have been using are…
Riversol Soothing Foaming Gel Cleanser
Riversol Anti-Aging Reparative Serum
Riversol Daily Moisturizing Cream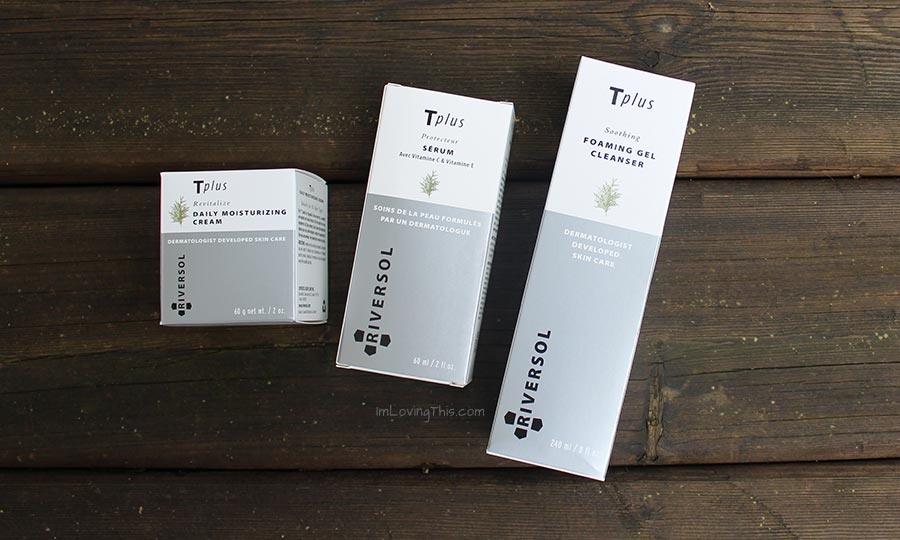 I'm going to tell you a little bit about each product and what I think of them. 
Riversol Soothing Foaming Gel Cleanser
The Riversol Soothing Foaming Gel Cleanser gently cleans the skin while removing makeup, excess oil and impurities, without stripping the skin of its natural moisture barrier.
I use the Riversol cleanser every night to wash my face. It has a slight scent, a natural scent because it's for sensitive skin there are no perfumes. It doesn't really foam up, even though it's called a foaming gel cleanser. It feels really moisturizing on my skin. After I rinse it off it doesn't leave my face feeling dry or tight. It's a really nice cleanser, it is gentle and works well. It doesn't work well with my Clarisonic, thought I'd mention that in case you have one. The Riversol Soothing Foaming Gel Cleanser retails for $39 and you get 8 fl. ounces. 
Riversol Anti-Aging Reparative Serum
The Riversol Anti-Aging Reparative Serum is a powerful youth activating serum designed for sensitive skin. It is infused with pure Vitamin C, Vitamin E and Beta-T that helps transform the skin in as little as 3 weeks. It claims to improve the signs of aging, sun damage, the appearance of lines and wrinkles, and the loss of firmness all while brightening the complexion. 
I've been using 1 pump of the Riversol Anti-Aging Reparative Serum twice a day, sometimes just at night as I don't want to get too crazy with moisturizer on my sensitive, breakout prone skin. They actually mention to introduce it slowly if you have sensitive skin. It smells the same as the cleanser, no scent basically. So far I like the serum, I haven't seen much of a difference yet but it feels nice on my skin. I can really feel my skin soaking it all up when I apply it. As I said, I've only been using it for 3 weeks and the results aren't suppose to be noticeable until about 3 weeks. I usually stay away from serums because most of them break me out. So far no breakouts with this entire line. 🙂 The serum retails for $109 for 2 fl ounces. 
Riversol Daily Moisturizing Cream
The Riversol Daily Moisturizing Cream is a rich daily moisturizer for sensitive skin, dry skin. It delivers deep hydration and nourishment while shielding skin against moisture loss. It claims to leaves skin silky-soft, bright and radiant. 
I love the Riversol Daily Moisturizing Cream! I've never used a moisturizer that makes my skin feel so smooth. Everytime I use it I feel my face after because it's silky smooth. You don't need much of this moisturizer, it's thick and a little goes a long way. The scent is the same as the cleanser and serum, scentless but not really cause it just has that "no scent" smell if that even makes sense… 
I've been using the Riversol Daily Moisturizing Cream morning and night. It leaves a very smooth base for my foundation. It says that this moisturizer is for dry, sensitive skin. I have combo skin and I don't find that it makes me oily throughout the day or anything. I'm curious to see how it works in the summer when my skin has more oils. I would love to have this moisturizer in a giant bottle for my entire body. The moisturizer retails for $79 for 2 fl ounces. 
Overall, I'm very impressed with the Riversol skin care line. It is a little expensive, but I think their products are wonderful and worth the price tag if you can afford it.
One thing I'm very happy about is that I haven't broken out once while using Riversol. A lot of serums and moisturizers break me out. I really thought this line would because it's so rich, but it didn't So definitely give this line a go if you struggle with that as well. 
Riversol also has a eye repair cream and I'd really like to try that next. I've been on the hunt for a perfect eye cream for a long time. I have added it to my list of beauty products I want to try. I will let you know what I think of it if I buy it in the future. 
What skin care line are you currently using? 
You can purchase Riversol Skin Care on their website or at high-end boutiques in Canada.