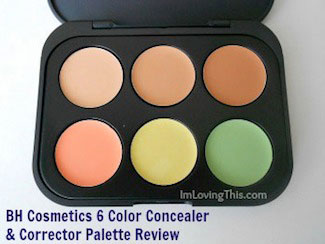 I have pretty dark under eye circles and am always looking for ways to conceal them.  I decided to order the BH Cosmetics 6 Color Concealer & Corrector Palette because it's inexpensive and had decent reviews.  I waited for a coupon code and placed an order.  BH Cosmetics always has coupon codes so I suggest looking or waiting for one before placing an order.
The 6 Color Concealer & Corrector Palette is $8.95, but I think I paid half of that I can't really remember now.  There are 3 different palette shades available; light, medium and dark.  I went with the light one as it looked like it would work best for me.  The palette contains a variety colours to help neutralize redness, brighten darkness and cover blemishes.
I was quite excited to receive this after reading reviews but wasn't too happy with it.  But what do you expect when you pay like $5 for an entire palette?  The concealers feel creamy in the pan but when you start working with them they are more of a powder formula.  They don't blend in very well and when I apply them I can notice it on my face.  I couldn't really get the concealers/correctors to hide any of my dark under eye circles, redness or blemishes so that was disappointing.  The finish was really powdery and I was hoping for a cream finish like the description says.
I used the palette for a few days to test it out to be able to write a full review and started noticing my skin breaking out.  I immediately stopped using it because I was worried it was the reason for my breakouts.  My breakouts went away after a few days and I threw the palette away.  I didn't want to risk more breakouts and it wasn't really good anyways.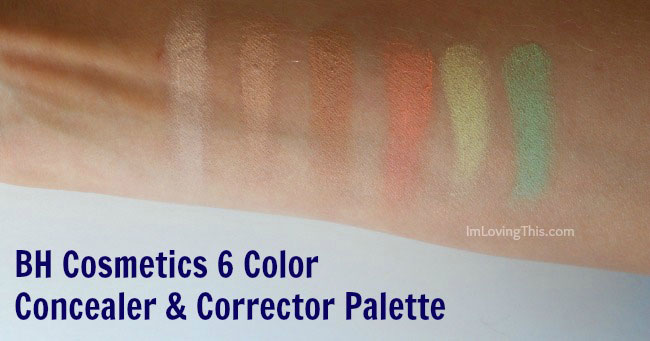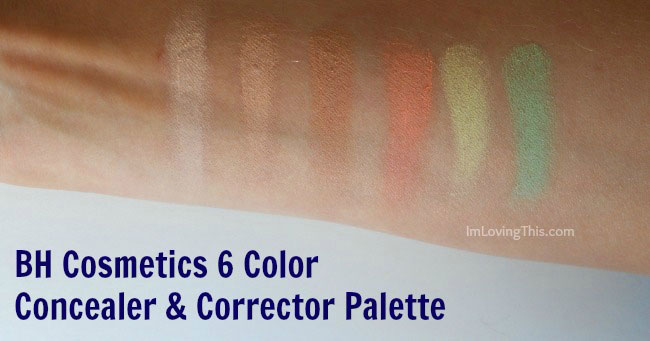 I wouldn't recommend this palette and am not sure why the reviews are so good online.  I know BH Cosmetics sends beauty bloggers a lot of their products so that's probably why they have rave reviews.  I however, will not write a good review for something unless I truly loved it.  I do however enjoy BH Cosmetics Flawless Brow Trio.
Have you tried any of BH Cosmetics products? What do you think of them?