Water is my drink of choice and typically it is all that I drink.  Summer is near and I've been spending a lot of time in Oklahoma.  The weather is already really hot and it is still Spring.  I bought a drink dispenser from Walmart and decided I'd try to make some infused water to switch things up.
I really love mint and cucumbers but am not much of a lemon water fan.  Actually, I hate lemon water.  I decided I'd try making water infused with cucumber, lemon and mint even though I'm not a lemon fan.  I thought the lemon would give it the extra kick it needs and I was right.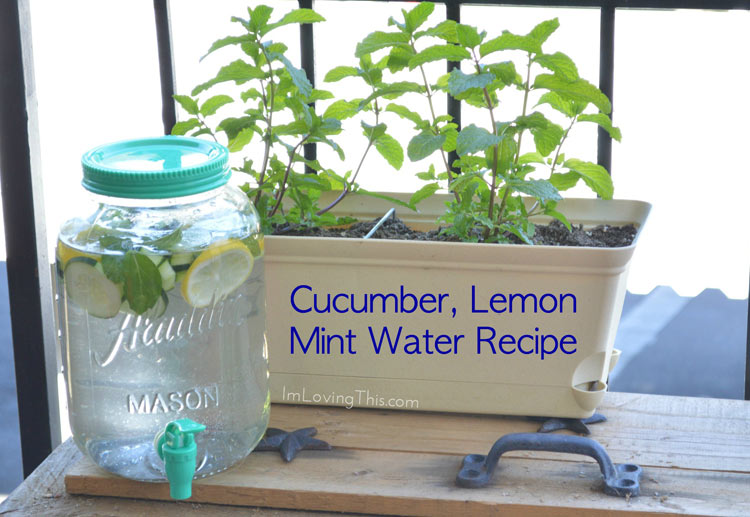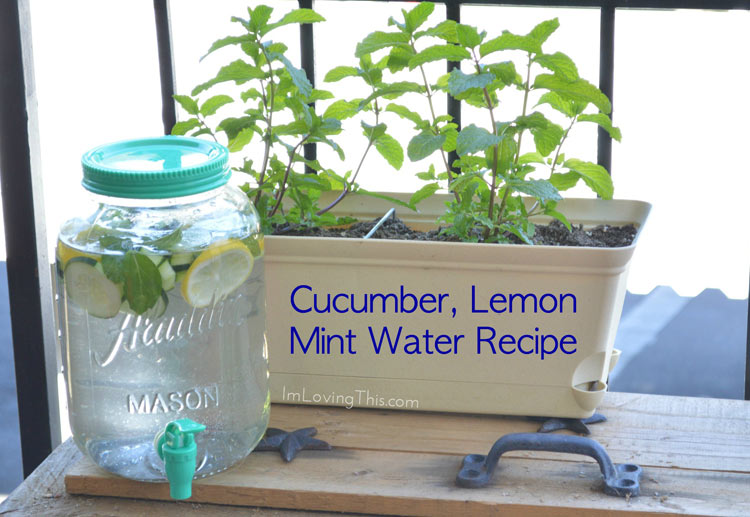 My boyfriend and I finished a whole jug the first day I made it.  It does taste best the next day but we thought it was good enough to drink within a few hours.
Cucumber, lemon and mint water is so refreshing and is a great drink for summer if you are tired of just plain water.  It also offers many benefits, here are a few:
Cucumber helps rehydrate you and also contains anti-inflammatory properties.
Lemon aids in digestion, helps boost your immune system and also helps flush toxins out of your system.
Mint helps settle the stomach and aids in digestion.
I love drinking a glass after a run and it is very refreshing and plan on keeping a jug of it in the fridge all summer.  I am also going to try switching it up using other fruits so watch for those recipes on my blog and Facebook.
If you want to make this delicious, refreshing water then here is my recipe.
You will need:
1 Gallon jug or drink dispenser
2 Lemons
1 Cucumber
15-20 mint leaves
Directions:
Cut the lemons and cucumbers into thin slices and put into the dispenser.  Add the mint leaves and fill with water.  Put in the fridge and let it infuse overnight, should start tasting good within a few hours.  Pour over ice and serve.  You can also add cucumber, lemon and mint as a garnish if you want to be fancy.
If you have a larger drink dispenser then just double up the recipe.
Enjoy! 🙂