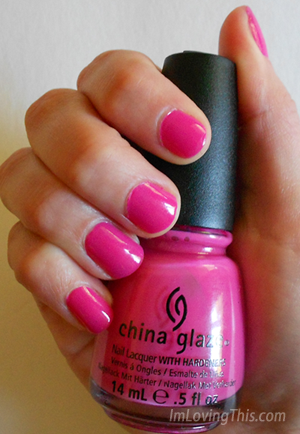 China Glaze Rich & Famous is a must have colour for pink lovers!  It is a beautiful bright pink colour, I would say it is Barbie pink!
I think it would look great on all skin tones and I wear it on both my fingers and my toes.
With two coats Rich & Famous is opaque, it goes on smoothly and doesn't streak.   I used Seche Vite base coat, two coats of Rich & Famous and then  the Seche Vite top coat for this look.
I definitely recommend adding it to your nail polish, it is a must have for summer!
I purchase all my China Glaze nail polish at Sally Beauty Supply.  I wait for when they have it on sale.