If you don't already know, I come from outside a small town in Ontario. They don't have much there. A liquor store, two small pubs, a pizza joint, a corner convenience store, and an ice rink. They used to have a library and probably a few other things when I was growing up. To the west of the town about 5 minutes there is my favourite place in the world to get fries. It's called, Codeman's Fries, it's a chip truck. It was always a special treat to go there growing up. It still is a special treat anytime I visit my home town.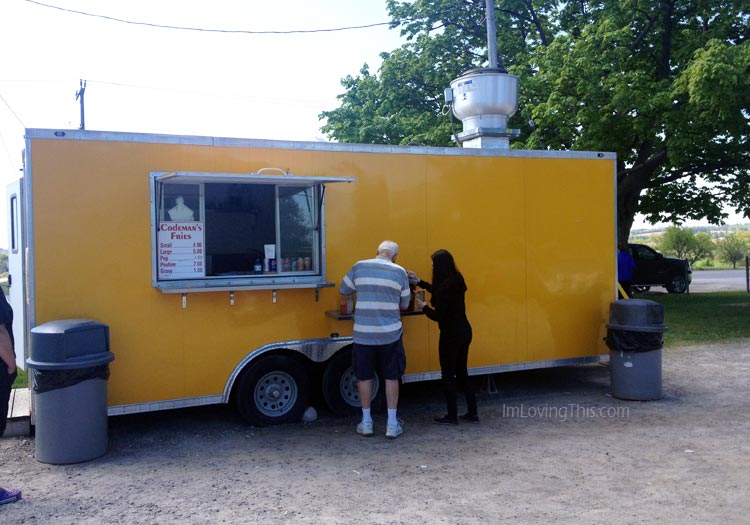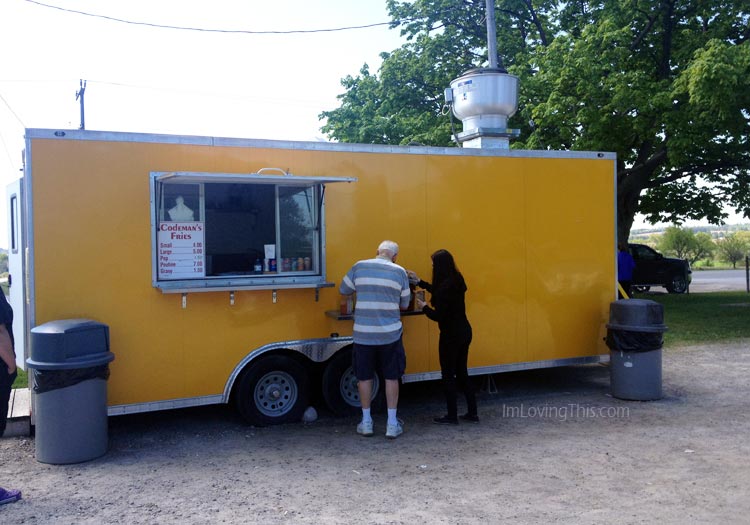 I was visiting Ontario this past month and HAD to stop and get the chip truck's fries. They seriously have the best fries ever! I don't know what they do that's so special. I make my own fries in the deep fryer and theirs just taste so much better. My Grandpa says they use a special oil and won't reveal their secret.
When I was growing up the chip truck was this old white truck. Now it's a bright yellow truck in the exact same spot in Hamilton Township. It's beside the tennis courts right at a four-way stop. It's at Burnham St N and Oak Ridges Road. Also known as Country Road 18 and Country Road 9. You can't miss it, there's nothing else there.

It's not open all year and opens when the weather warms up. I was lucky enough to catch it open when I was there in May. 🙂
If you are ever in the Hamilton Township area then you HAVE to stop and try their fries. I recommend getting their original fries and covering them with malt vinegar and salt. Last time I visited a tried their poutine cause I have this new found love for them. But I prefer their plain fries a lot more. Although the poutine was good, and so massive that I couldn't even eat half of it.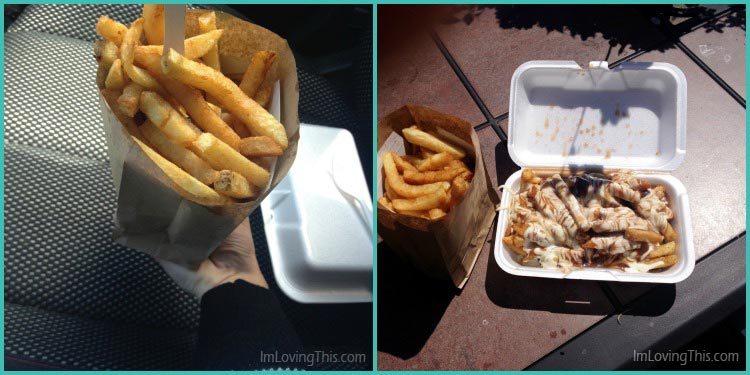 You can sit at their picnic tables and eat your fries there or you can bring them home. I also always loved the mini wooden chip fork they give with the fries. It's so cute! 🙂
I recommend Codeman's Fries in Hamilton Township. You have to try them if you are ever there in the middle of nowhere. So delicious! The staff is friendly too!