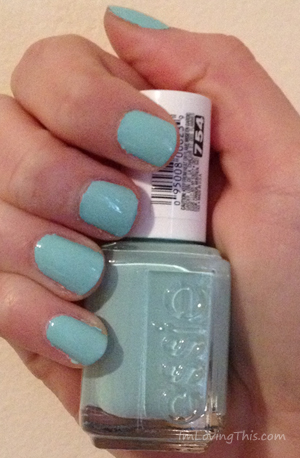 Essie's Mint Candy Apple is a beautiful colour for both spring and summer.  I think it looks similar to mint chocolate chip ice cream.  It is the perfect mint green colour.  
Essie Mint Candy Apple would compliment any skin tone and is definitely a must have colour for your nail polish collection.  It goes on smoothly and is opaque with two coats.
I will be wearing Mint Candy Apply a lot this spring.  My picture doesn't show the colour exact and I will try and get a better one next time I wear it.