Sometimes I like to write posts to save things that I want to remember to do in the future and this is one of those posts. 
I love this idea, it's simple yet perfect.  A coke (I would put Pepsi), some alcohol and a glass. Maybe you know each Groomsman's favourite mixed drink and you could customize a box for each of them.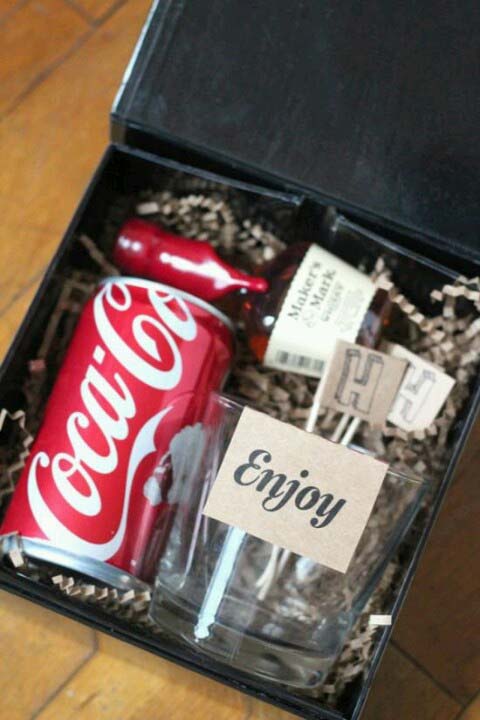 I'd like to credit whoever's photo this is but I'm not sure whose it is. So if it's yours let me know please.