I love macaroni and cheese but I know it is not the healthiest meal. I always tend make a huge batch so I always over eat and have tons left over.  I've made many variations of macaroni and cheese and have found some ways to make it a healthier dish.  I am not saying that you should eat it with these substitutions regularly as no matter what you do to the dish it still will never be as good for you as a dinner such as salmon and salad.  But if you do decide you want to eat macaroni and cheese you can definitely follow these guidelines to make it a better dish for you.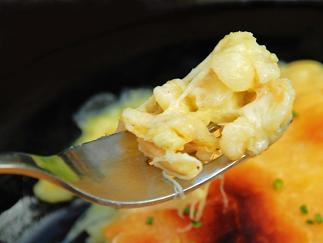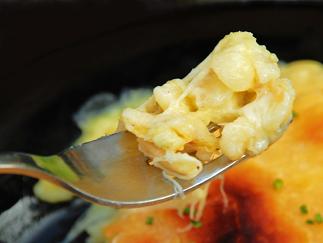 Instead of using all pasta in the dish add some vegetables like broccoli or spinach to the mix.
Try adding some chicken or other meat to your macaroni and cheese, you can even use up any left over meat that didn't get eaten the night before.
Use whole wheat pasta or sprouted grain pasta for more protein.
Use a low fat milk instead of a whole milk.
Instead of using all regular cheese, like sharp cheddar, you can use half of your regular cheese and then substitute half with a low-fat ricotta, cottage cheese or yogurt.
Do you have any ways that you like to spruce up your macaroni and cheese to add some nutrients or reduce the fat? Let me know in the comments below as I love pasta and am always looking for new ways I can eat it.