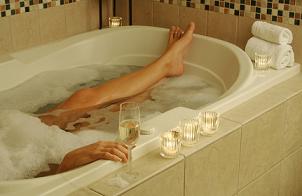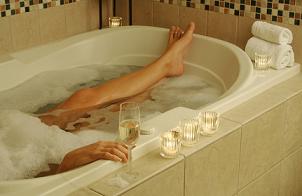 This at home bath recipe with leave your skin clear and smooth.  Oranges help keep pimple-prone chests and backs clear.  The peppermint oil helps moisturize your skin and the mint scent will refresh and energize you. 
All you need to do is run a warm bath and toss a few orange slices into it with some peppermint oil and dried mint leaves.  Then jump in and enjoy!
This is the perfect bath soak for summertime as it will make your skin smooth and silky for bikini season.
Wondering where you can purchase peppermint oil?  You can find it in your local health store.