Revlon ColorStay Liquid Liner is by far my most favorite eyeliner out there.  I have been using this eyeliner since I started wearing eyeliner.  I absolutely love it!  I've only tried it in "Blackest Black" as that is the only color of liner I wear unless I am doing bright colours.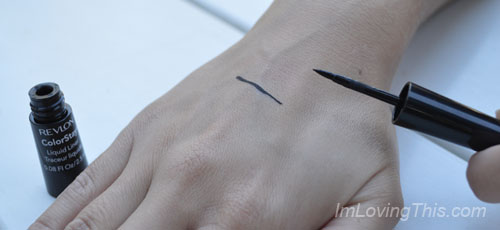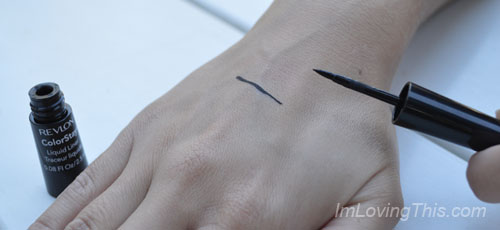 The brush is the best that I've ever come across, it is a felt tip.  It is not a flimsy tip, which many have and I hate.  The tip on the Revlon ColorStay Liner makes application a breeze.  It goes on so smooth and evenly.  You can make thin lines, thick lines, whatever your heart desires.  I have shaky hands and even I can make a straight line using this eyeliner.  If you have troubles applying liquid eyeliner than this is the one for you.
The eyeliner dries fast after application, stays on all day and doesn't fade away.  I'm not sure how it holds up on the waterline or below the eyes as I prefer to use a pencil for those areas. 
The Revlon ColorStay Liquid Liner is affordable and last for a long time.  I've never had a problem with the brush drying out either like with some other eyeliners.
If you haven't tried this eyeliner than I suggest you buy it next time you are in need of a liquid eyeliner.  It is fabulous and I really hope that they never stop making it.