These Ginger Molasses Cookies are my favorite cookie in the world.  They are so soft and chewy and even stay soft when stored.  They are a perfect cookie for the winter season.  I love having a few with a tea in the morning, I even dip them in my tea. 
Ingredients:
3/4 cup
margarine, softened
1/2 cup
white sugar
1/2 cup
brown sugar
2 1/4 cups
all-purpose flour
2 tsp.
ground ginger
2 tsp.
cinnamon
1 tsp.
baking soda
1/4 tsp.
salt
1
egg
1 tsp.
orange juice or water
3 tbsp.
white sugar
Directions:
1.  Sift together the flour, ginger, baking soda, cinnamon and salt.  Set it aside.
2.  In a large bowl, cream together the margarine, brown sugar and the 1 cup of white sugar until light a fluffy.  Beat in the egg.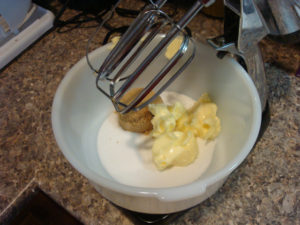 3.  Stir in the orange juice (or water) and molasses.  Gradually stir the sifted dry ingredients into the wet mixture.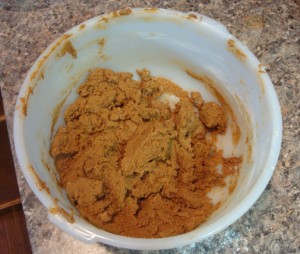 4.  Preheat the oven to 350 degrees Fahrenheit.  Place the dough in the fridge for 30 minutes so it becomes easier to manage. 
5.  Shape the dough into walnut sized balls and roll them in the remaining 3 tablespoons for sugar.  Place the cookies about 2 inches apart onto a cookie sheet.  Press down on the cookies to flatten them.  Sprinkle the tops with sugar if you desire.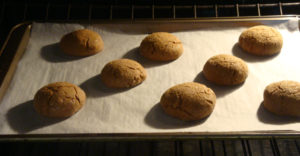 6.  Bake for 8 minutes in the oven.  Allow the cookies to cool on a baking sheet for about 5 minutes because they are extremely soft.  Place them on a cooling rack to cool completely and store in an airtight container