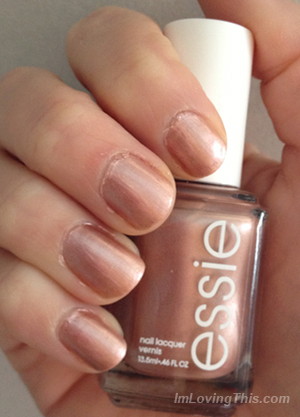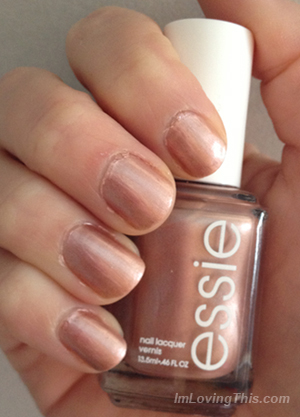 Essie Buy Me A Cameo is a beautiful frosted neutral color.  In the bottle it looks similar to Essie's Penny Talk but looks different on the nails.  It is a much more subtle colour and I like it way better.  I think it looks rose gold in colour but Essie's website describes it as a frosted satin mocha.
I really liked the colour of Buy Me A Cameo and think it will be a great to wear in the spring.
The formula is as good as any frosty/metallic like nail polish is going to get.  I find both frosty like and metallic nail polish to show flaws in nails, and it is often hard to apply evenly.
I recommend purchasing Essie's Buy Me A Cameo if you are looking for a soft, neutral colour with a twist to it!