I love dogs and cats and get sad anytime I see a Facebook post or a Tweet from a shelter with a dog or cat looking for a home.  I wish I could rescue every animal and bring them into my home, but that isn't possible.  According to the Petco Foundation, 6-8 million dogs and cats enter shelters every year in the United States, of whom approximately 3-4 million are euthanized.  That is a lot of animals.  Cats are less likely to be adopted and are euthanized more often than dogs.  I couldn't find a current statistic for Canada but I'm sure it is relative to the US stats.
I know that not everyone can adopt an animal.  Many people live in places that don't allow pets or travel often for work and there is no realistic way even adopt.  I can't adopt an animal at this time in my life and will adopt a dog when the time is right.  But there are a lot of other ways we can help animals without adopting them.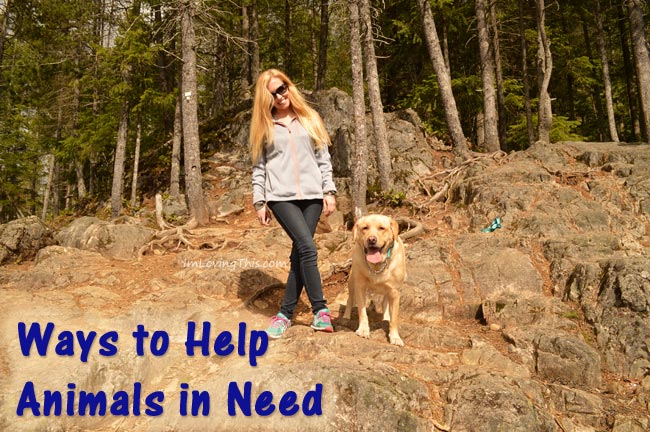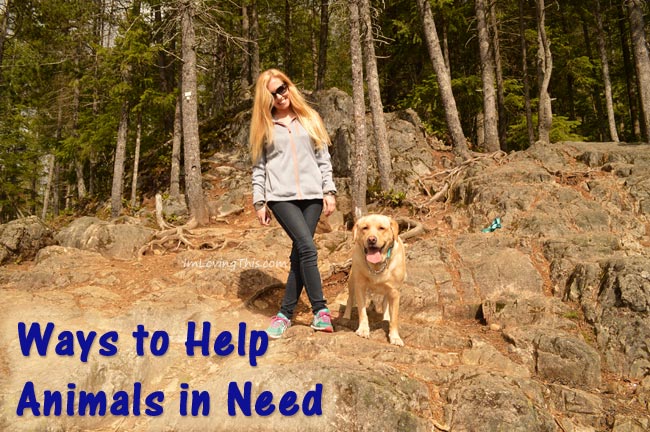 Donate Supplies
Animal shelters and rescues are always in need of supplies such as pet food, blankets, towels, food bowls, cleaning supplies, cages and much more.  Most shelters will take used items that are in good condition as well.  
Volunteer
Animals shelters always need volunteers, specifically cat people.  They need volunteers to help with various things such as; cleaning, walking dogs, socializing with the animals and showing the animals to possible adopters.  They even need help maintaining their website and social media so if you are techie then you might be able to help out that way.  Visit your local animal shelter and see how you can help them.  Any of the shelters I've been to just make you attend an orientation and then you are free to come and go and volunteer whenever you want.
Get Social
Most shelters have Facebook Pages and they tend to post pictures of newly adoptable animals.  Visit their pages and help share the photos so they gain more exposure.  Hopefully more people will see the posts and more people will adopt.  Several adoption sites also have share icons on their websites, so make sure to help spread the word and share.
Foster Animals
This option might not be for everyone but it is a great way to lend a hand.  Most shelters don't always have enough space to house all the animals they are saving.  Often times they have to turn down animals coming in because they just don't have the space or resources.  You can help out by fostering an animal until they are adopted or until they have space for it in the shelter.  The shelters typically provide all the supplies while you are fostering but you could provide the supplies to help out even more.  Sometimes shelters may even need help fostering sick animals back to good health, and they tend to recover better in a home then in a cage.  So if you have the time  and the space then this is a great way to help out temporarily.
Taking Pictures
Animals are more likely to get adopted if their online profile includes photos.  Since shelters are so busy taking care of the animals they often times don't have time to take pictures of them all.  You could volunteer some time and even your camera to take some pictures of the animals at your local shelter.  You could even take it a step further and offer to add them to their website and social media channels. 
Donate Money
Shelters always need money, so if you have been looking for a place to donate money to then an animal shelter/rescue is a great place.  You can go into your local shelter and give them money to their program. Or often times they have donate buttons on their websites where you can make a donation. 
There are lots of ways you can help out less-fortunate animals, and the ones I listed above were just a few.  Have you ever helped out at your local animal shelter or rescue?
Share this post with others so we can help spread the word and save more animals. 
You may also want to read: