The St. Moriz Instant Self Tanning Mousse has fairly good reviews online and that is what made me purchase it awhile back. 
It's very inexpensive on Amazon, less than $10. You can also find it at Ulta for $12.99. I purchased the "dark" version as I like a dark tan, but they also have "medium" for those with lighter skin or for those that don't want a dramatic tan.
You get 200 ml of product, which is decent and the bottle does last quite some time.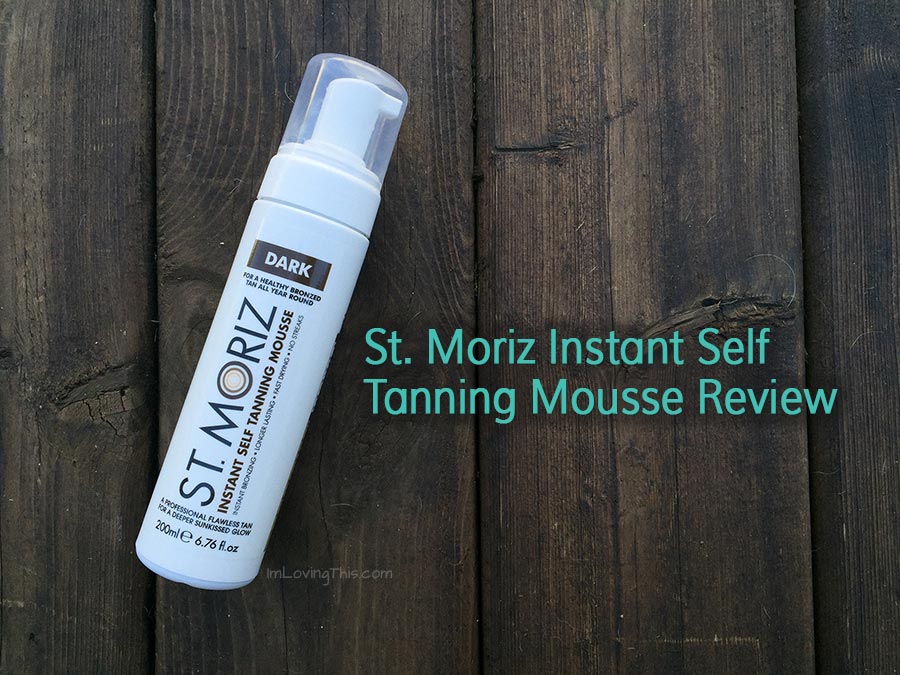 I applied the St. Moriz Instant Self Tanning Mousse using a tanning mitt. Any tanning mitt will do, they do have their own mitt as well you can use.
When I first used the St. Moriz Instant Self Tanning Mousse I was impressed, but that didn't last long. It goes on evenly and doesn't have too strong of a smell. 
The tanning mousse tint leans a little green to me. I didn't really like that about it. You can even see the green once some of the mousse dries onto the bottle. 
I also noticed that the tan would wear off unevenly. I'd end up being patchy about 2-3 days in. Once the tan started to fade my skin would look flaky due to the way it fades. The tan kind of peeled off like a sunburn. I always exfoliate before I self-tan with my favourite body scrub so I know it wasn't user error. I wish I took a few pictures of it but I already threw away the bottle. In case you try a crappy self-tanner here are few tips to help with self-tanning screw ups.
I never did finish the bottle of my Instant Self Tanning Mousse because I prefer using the Norvell Self Tanning Mousse. The colour longer than the St. Moriz one and fades evenly.  I always order my Norvell tanner off Amazon around $15. I think it is worth the extra money as it is superior to the St. Moriz tanner.
I'm not sure why the St. Moriz Instant Self Tanning Mousse has such great reviews. Maybe because of the price point or maybe it is because the reviewers haven't ventured out into the self-tanning world?
I recommend you skip the St. Moriz Instant Self Tanning Mousse and opt for something better like the Norvel Self Tanning Mousse. I wan't to do a review on the Norvel tanner but want to take some before and after pictures first. 
What is your favourite self-tanner? 
You might be interested in…
Amber Sun by Norvell Self Tanning Aerosol Review